Microsoft Corporation: Here's Why MSFT Stock Will Keep Flying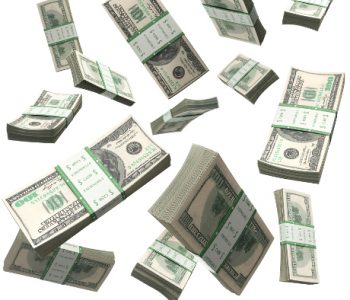 An investment like Microsoft Corporation (NASDAQ:MSFT) stock typically scares me. A company sporting a market cap of about $500.0 billion, with MSFT stock is sitting at a 52-week high and trading at a forward price-to-earnings (P/E) ratio above 20? No thanks.
But when you look beyond those surface-level stats and dig a little deeper, it's really tough to argue with Wall Street's enthusiasm. MSFT stock gained 16% in 2016 on solid growth in its cloud-computing business, and according to yesterday's fourth-quarter (Q4) report, the momentum doesn't seem to be slowing.
Let's dig into the release.
To Azure and Beyond
Microsoft posted Q4 earnings per share (EPS) of $0.83 on revenue of $26.1 billion, easily besting the average analyst estimate by $0.04 and $790.0 million, respectively.
Wall Street quickly rewarded the company by bumping up MSFT stock two percent in early Friday trading.
"Our customers are seeing greater value and opportunity as we partner with them through their digital transformation," said Satya Nadella, chief executive officer of Microsoft. "Accelerating advancements in AI across our platforms and services will provide further opportunity to drive growth in the Microsoft Cloud." (Source: "Earnings Release FY17 Q2," Microsoft Corporation, January 27, 2017.)
As I touched on earlier, Microsoft's cloud-computing business was, once again, the driving force behind the better-than-expected numbers. "Azure," the company's primary cloud platform, saw revenue spike a whopping 93% over the year-ago period. Now, Microsoft still doesn't disclose exactly how much revenue Azure brings, but it's definitely recognized as the number-two player in the space behind "Amazon Web Services" (AWS). In other words, Azure is already really big, and it only seems to be inching up on AWS with every passing quarter.
Overall, Intelligent Cloud segment revenue increased eight percent to $6.9 billion. With Personal Computing revenue declining (once again) five percent to $11.8 billion, Microsoft continues to shift away from the closed PC-centric nature of "Windows" and towards the openness of the cloud.
In the Productivity and Business Processes segment, revenue grew 10% to $7.4 billion. That number is especially important because it included revenue from LinkedIn for the first time. Despite the massive acquisition closing somewhat late in the quarter, the professional network contributed $288.0 million to Microsoft's top line.
Nadella Knows Growth
It goes without saying, but Microsoft's "iOS" and "Android"-related pressures of two years ago continue to fade in the rearview mirror. CEO Nadella, who wasted no time in implementing aggressive initiatives when he took the reins in 2014, has the company humming right along. More importantly, Microsoft's culture and focus also seems to be right in line with long-term appreciation.
For example, Microsoft used to assess acquisitions by the number of PCs on which Windows would be installed. But Nadella, on the conference call with analysts, said the company now measures deals largely in terms of cloud capacity. (Source: "CEO Satya Nadella succinctly explained the secret of Microsoft's turnaround : 'No status quo'," Business Insider, January 27, 2017.)
While that's just a small example of Microsoft's new philosophy, the same type of growth-centric mindset definitely seems to be permeating throughout the company.
The Bottom Line on MSFT Stock
Those who dismissed all the talk a few years ago of Microsoft being boring, behind-the-times, and a just plain bad investment are smiling wide these days. But will today's buyers of MSFT stock be just as happy five or 10 years from now?
That's a tough one.
For all the wonderful and remarkably consistent numbers that Microsoft has posted recently—it's beaten EPS estimates in nine of the past 10 quarters and has never missed on revenue over the same time period—MSFT stock's performance has been just as impressive. In fact, the stock is now sitting at all-time highs.
The bottom line, however, is that if Microsoft continues to innovate while growing cloud revenue at a rapid rate, there's no reason that MSFT stock can't keep outperforming. And with the dividend as safe and stable as ever and still yielding a decent 2.8%, the downside seems limited enough to chance it.