MGM Growth Properties LLC Hikes Dividend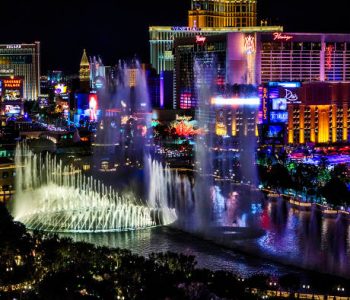 REIT Raises Dividend 8.4%
New York, NY — Economic recovery might be slow in Las Vegas, but one casino resort-focused real estate investment trust (REIT) is hiking dividends just a few months after its initial public offering (IPO).
On Thursday, August 4, MGM Growth Properties LLC (NYSE:MGP) announced that it intends to increase its quarterly dividend rate to $0.3875 per share. That translates to $1.55 on an annualized basis, which would represent a $0.12, or 8.4% increase over the annual rate paid thus far since the company's IPO. The increased dividend will start in the third quarter of 2016. (Source: "MGM Growth Properties LLC Reports Second Quarter Results," MGM Growth Properties LLC, August 4, 2016.)
Note that MGM Growth Properties is a relatively new REIT on the market. The company completed its IPO in April this year, reportedly raising $1.05 billion. MGM Growth Properties invests in large-scale entertainment and leisure resorts, whose amenities include casino gaming, hotel, convention, dining, entertainment, and retail. The REIT currently owns a portfolio of properties acquired from MGM Resorts International (NYSE:MGM). (Source: "MGM Growth Properties Raises $1.05 Billion in IPO," The Wall Street Journal, April 19, 2016.)
Along with the dividend hike announcement, the REIT also reported its earnings. In the second quarter of 2016, the company generated rental revenue of $101 million. Net income was $9.6 million for the second quarter and $26.0 million for the period from its IPO through June 30. Adjusted funds from operations (AFFO) was $65.0 million for the second quarter.
"After completing our highly successful initial public offering, our company is off to a great start," said MGM Growth Properties Chief Executive Officer James Stewart. (Source: Ibid.)
"The acquisition of the real property of Borgata Hotel Casino & Spa was a significant first step in executing on our strategy and we look forward to further growing our portfolio of high quality assets," added Stewart. (Source: Ibid.)
Note that the company completed its previously announced acquisition of real estate assets associated with the Borgata Hotel Casino and Spa from MGM Resorts. The acquisition is expected to be accretive to the REIT's AFFO and is one of the reasons behind the dividend increase.