MGA Stock: Top Dividend Stock Doubled Its Payout in Just Five Years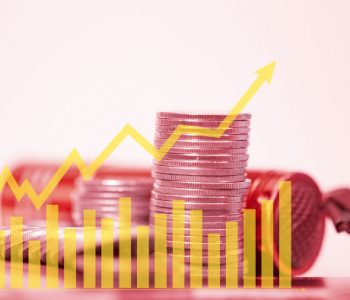 iStock.com/pookpiik
Returning Cash to Investors…
Magna International Inc. (NYSE:MGA) may not be as well known as the other players in the automotive industry, but the company runs a rock-solid business and has been growing its payout at an impressive pace.
Let me explain…
Headquartered in Aurora, Ontario, Canada, Magna International is an automotive supplier. The company makes body, chassis, exterior, seating, powertrain, electronic, vision, closure and roof systems and modules for automakers.
Its customers include well-known names such as General Motors Company (NYSE:GM), Ford Motor Company (NYSE:F), Fiat Chrysler Automobiles NV (NYSE:FCAU), Tesla Inc (NASDAQ:TSLA), Bayerische Motoren Werke AG (ETR:BMW), Toyota Motor Corp (ADR) (NYSE:TM), among others.
On top of making auto parts, Magna also provides complete vehicle engineering and contract manufacturing services.
Magna started its business in 1957 as a small tool and die shop and has grown to become one of the largest auto parts manufacturers in the world. Today, it has 328 manufacturing operations and 99 product development, engineering, and sales centers in 29 countries on four continents.
Business has been going quite well at Magna. In the third quarter of 2017, the company's sales grew seven percent year-over-year to a record $9.5 billion. Growth was driven by an eight percent increase in European light vehicle production, partially offset by a seven percent decline in North American light vehicle production. In particular, this quarter's results benefited from the launch of the BMW "5-Series" at its assembly factory in Graz, Austria. (Source: "Press Release – Magna Announces Third Quarter Results," Magna International Inc., November 9, 2017.)
Also Read:
Top line growth translated to the bottom line. For the quarter, Magna's diluted earnings came in at $1.36 per share, representing a five percent increase from the year-ago period.
In today's market, Magna International deserves income investors' attention for a very simple reason: the company is willing to return cash to investors.
The most direct way of returning cash is to pay a dividend. On that front, Magna has a quarterly dividend rate of $0.275 per share. At today's price, that translates to an annual yield of 2.0%.
The yield itself may not look that exciting, but note that Magna's payout has been growing. Since 2012, the company has raised its quarterly dividend rate from $0.1375 per share (split adjusted) to $0.275 per share. That's a 100% increase! (Source: "Dividends & Interest," Magna International Inc., last accessed December 12, 2017.)
Despite substantial dividend increases, Magna is actually not paying out all that much. In the first nine months of 2017, the company declared and paid $0.825 of total dividends per share. And since it generated $4.37 of earnings per share during this period, it had a payout ratio of just 18.9%, leaving plenty of room for future dividend increases.
Other than paying a dividend, Magna also returns value to investors through stock buybacks. When a company repurchases its shares, it reduces the number of shares outstanding, so each existing shareholder gets to own a slightly larger portion of the company.
In the first three quarters of 2017, Magna spent approximately $1.1 billion repurchasing 23.2 million of its shares. (Source: "Q3 2017 Conference Call," Magna International Inc., November 9, 2017.)
Going forward, the company could play an important role in the upcoming autonomous vehicle industry. Magna has made a strategic investment in solid-state LiDAR developer Innoviz Technologies, Inc., whose technology enables HD, 3D, real-time images regardless of changing light and weather. At the same time, Magna has also partnered with Intel Corporation (NASDAQ:INTC), BMW, and Mobileye to develop a self-driving platform for 2021.
Self-driving vehicles are expected to become a multi-billion-dollar industry over the next decade. If Magna's autonomous drive platform could capture just a few percent of that market, it could significantly boost the company's revenues and earnings.
The best part is, you don't have to wait for that happen to lock in a return. Because of Magna's rock-solid business and its willingness to return value to shareholders, investors today are already collecting a steadily increasing stream of dividends.