MGA Stock: Forget the Bears, Own Magna International Inc. for Rising Dividends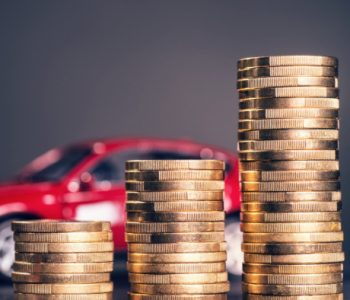 iStock.com/gopixa
Not a Market Favorite at the Moment, But You Shouldn't Ignore It
Wall Street analysts like to talk about stocks that are soaring, which is why Magna International Inc. (NYSE:MGA) hasn't gotten much attention lately.
As an automotive parts supplier headquartered in Aurora, Ontario, Canada, Magna International hasn't been a hot commodity. Over the past six months, MGA stock tumbled more than 20%.
Given what happened to automakers in the last recession, I know that investors tend to think twice about putting their money in this industry again. It doesn't help the case that the market is having a sell-off at the moment. With investors going from risk-on to risk-off investing, stocks from the auto industry are far from being hot commodities.
But before you cross Magna International Inc. off your watchlist, note this: while it is not a high-flying ticker, Magna International Inc. provides investors a way to earn a return with certainty.
And that, of course, is through dividends.
Lock in a Rising Income Stream From MGA Stock
With U.S. stocks enjoying a bull run for the most part of the last decade, a few percentages of dividends may not seem like much. However, dividends do give investors a way to bypass all the volatility. That is, the market could be having a massive sell-off, but for a company to pay dividends to its shareholders, it does not need the approval of "Mr. Market."
And in the case of Magna International Inc., the dividends are actually increasing.
Consider that in 2013, the company declared and paid total dividends of $0.64 per share (split adjusted). By 2017, the amount had grown to $1.10 per share, meaning a total increase of 71.9%. (Source: "Summary of Dividends paid on Common Shares of Magna International Inc.," Magna International Inc., last accessed November 13, 2018.)
This year, Magna is on track to pay total dividends of $1.33 per share, which would mark a 21% increase from last year's payout. MGA stock yields around 2.6%.
Business is Booming at Magna International Inc.
For those wondering whether those dividend increases were too aggressive for this auto stock, a look at the financials should be reassuring.
In the third quarter of 2018, Magna International generated $9.62 billion in sales, up nine percent year-over-year and marking a new third-quarter record for the company. Excluding the impacts of exchange rate fluctuations and net divestitures, Magna's revenue grew 11%. (Source: "Press Release – Magna Reports Record Third Quarter Results," Magna International Inc., November 8, 2018.)
Bottom line results turned out to be even better. For the quarter, Magna stock's adjusted diluted earnings came in at $1.56 per share, up 12% from a year ago and also marking a new third-quarter record. Considering that the company declared a dividend of $0.33 per share for the quarter, its payout ratio came out to 19.2%.
Of course, dividends are paid in cash, so it's also important to check whether the company generated enough cash to cover the payout. On that front, note that Magna generated $637.0 million in free cash flow for the quarter while paying out $109.0 million in dividends.
However you look at it, Magna was paying out just a small portion of its profits and free cash flow, leaving a wide margin of safety. Given the growth in its business, I'm pretty sure management will want to continue the company's dividend increase track record.
Running a Diversified Business
And if you are concerned about the uncertainties that North America's auto industry might be facing, keep in mind that Magna supplies to more than just Detroit's "Big Three." The company's customers also include Volkswagen AG, Bayerische Motoren Werke AG (ETR:BMW), Toyota Motor Corp (NYSE:TM), and Tesla Inc (NASDAQ:TSLA), just to name a few.
Furthermore, Magna's business is diversified across the globe. The company currently has 340 manufacturing operations and 89 product development, engineering, and sales centers in 27 countries around the world. (Source: "Facts & History," Magna International Inc., last accessed November 14, 2018.)
Good Value for Money?
The neat thing is, while Magna has been firing on all cylinders, market participants haven't really warmed up to the stock in recent months. As a result, MGA stock can still offer good value for money—something we rarely see in a bloated market.
Trading at around $50.00 apiece, Magna International Inc. has a price-to-earnings (P/E) ratio of 9.7 times, which is less than half of the auto, truck and motorcycle parts industry's average P/E of 20.12 times.
At the same time, its price-to-sales ratio of 0.5 times and price-to-cash-flow ratio of 6.1 times are also significantly lower than the industry's averages (2.0 times and 11.4 times, respectively). (Source: "Magna International Inc (MGA)," Reuters, last accessed November 14, 2018.)
Of course, the auto industry is known for being cyclical, and companies tend to look cheap from a valuations perspective when things are going well and revenues and profits are strong.
Just like automakers, Magna's auto parts business can be cyclical, too. But because the company's valuations are much lower compared to its peers in the auto, truck and motorcycle parts industry, it could offer investors one of the safest ways to get some exposure to the sector.
Bottom Line on Magna International Inc.
So there you have it. MGA is far from being the hottest ticker right now, but with a rock-solid business, a generous dividend policy, and attractive valuations, the company deserves the attention of income investors.