MGA Stock: 106% Dividend Increase in Just Five Years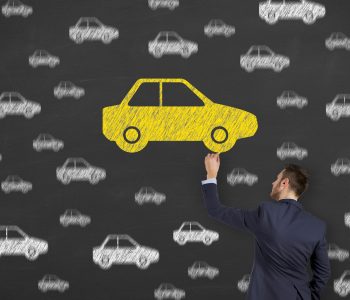 iStock.com/phototechno
Magna International Inc.: A Top Dividend Stock You Likely Haven't Considered
Most people have never heard of Magna International Inc. (NYSE:MGA), but the company offers one of the fastest-growing income streams in the current stock market.
Headquartered in Aurora, Ontario, Canada, Magna International Inc. operates in the automotive industry.
Now, I know what you are wondering. If the company is so great, how come I've never seen a Magna dealership? Well, that's because Magna does not sell cars under its own brand. Instead, it is a leading automotive supplier, with operations spanning four continents and 28 countries.
While you can't buy a car directly from Magna, you will likely find some Magna components in your vehicle. This is because Magna supplies to General Motors Company (NYSE:GM), Ford Motor Company (NYSE:F), Fiat Chrysler Automobiles NV (NYSE:FCAU), Tesla Inc (NASDAQ:TSLA), Volkswagen AG, BMW Group, and Toyota Motor Corp (NYSE:TM), just to name a few.
Today, Magna has a global network of 335 manufacturing operations and 96 product development, engineering, and sales centers. Other than offering a wide range of product capabilities, the company provides complete vehicle engineering and contract manufacturing for automakers.
So, we know where Magna stands in the automotive industry. Now let's take a look at why it deserves the attention of income investors.
MGA stock pays quarterly dividends with an annual yield of 2.2% at the current price. You can find plenty of higher-yielding stocks trading on the market, but the keywords here are "dividend growth."
Consider this: Back in 2013, Magna had a quarterly dividend rate of $0.16 per share (split adjusted). Today, the amount stands at $0.33 per share. That represents an increase of 106%. (Source: "Dividends," Magna International Inc., last accessed May 3, 2018.)
Those dividend hikes were backed by a growing business. In 2017, Magna's total sales grew seven percent year-over-year to a record $38.9 billion. (Source: "Press Release – Magna Announces Fourth Quarter and 2017 Results and Raises Quarterly Cash Dividend by 20%," Magna International Inc., February 22, 2018.)
The bottom line turned out to be even more impressive. For 2017, Magna's diluted earnings came in at $5.90 per share, up 14% from 2016 and marking a new company record.
Here's the best part: Magna declared and paid total dividends of $1.10 per share in 2017. Given its diluted earnings of $5.90 per share, the company had a payout ratio of just 18.6%.
At Income Investors, we generally prefer companies that pay out less than 75% of their profits. With a payout ratio of just 18.6%, Magna not only leaves a wide margin of safety, but also gives plenty of room for future dividend hikes.
Furthermore, management is projecting total sales of between $39.3 billion and $41.5 billion for full-year 2018, which would be another big increase from the record-high sales of $38.9 billion in 2017. Net income attributable to Magna is expected to improve from $2.2 billion last year to between $2.3 billion and $2.5 billion in 2018.
Mind you, paying a dividend is not the only way the automotive supplier returns cash to investors; Magna also buys back its own shares. Last year, the company repurchased 26.2 million of its shares for $1.3 billion. This reduced the number of shares outstanding, allowing each existing shareholder to own a slightly larger portion of the company.
With a growing business and management's willingness to return cash to investors, Magna International Inc. will likely dish out bigger payouts down the road.