MSFT Stock: The No.1 Reason Why Microsoft Corporation is a Top Dividend Stock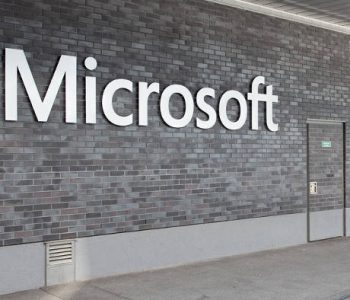 New Business Model Turning Microsoft Stock into Dividend Machine
Technology investors today seem to prefer Internet stocks to the decades-old Microsoft Corporation (NASDAQ:MSFT) stock. I mean, who cares about Microsoft stock—a $450.0 billion market cap behemoth—when there are Internet companies making double-digit swings every other day? However, those invested in Microsoft stock have certainly been rewarded. In the past 12 months, MSFT stock has surged an impressive 37.5%. What's more is that based on what the company is doing, Microsoft stock is shaping up to be a top dividend stock for your dividend portfolio.
Everyone loves capital gains. But as Warren Buffett's mentor, Benjamin Graham, pointed out, "Mr. Market" can be quite emotional at times. And if you open or close a position at the wrong time, there is a decent chance that you'll lose money.
So you have to work on the timing. But you already worked hard to earn that money in the first place, so why do you have to work for it all over again?
That's where dividends come in. Companies usually announce dividends ahead of time, so you know exactly what you'll be getting. Stock prices will continue to fluctuate, but income investors can now get dividends quarter after quarter, and sometimes even month after month. Right now, Microsoft stock pays a quarterly dividend of $0.36 per share; that translates to an annual dividend yield of 2.5%.
The company itself needs no introduction. Microsoft created the MS-DOS operating system for International Business Machines Corp (NYSE:IBM) in 1980. On November 20, 1985, Microsoft unveiled the first retail version of Microsoft Windows, "Windows 1.0." And the rest is history.
More recently, the company has changed its strategy. Rather than making one-time sales, Microsoft started to offer subscription services. When you get Microsoft's Office 365 today, you are not buying the software; instead, you subscribe to "Office 365," which is delivered through the cloud.
Switching to subscription licensing would give Microsoft better visibility over their customers and more control over their customer base. In the long term, the company could also generate more revenue.
Software is the business to be in right now. Software providers don't need to follow the same update cycle as hardware device makers. And as users renew their subscriptions, Microsoft will keep making money.
The company's strategy with the Windows operating system is even smarter. For the first time in history, Microsoft has made an operating system—the latest,"Windows 10″—free, although only for a year. This gives a huge incentive for users to upgrade to Windows 10, which means Microsoft is adding a ton of users to its cloud-based ecosystem. If you are following the tech sector today, you'd know that growing one's user base is a top priority.
Also, note that Microsoft has filed to trademark "Windows 365" with the U.S. Trademark and Patent Office. So in the future, the Windows operating system could become a similar subscription service just like Office 365—a huge cash cow for Microsoft. (Source: "Trademark/Service Mark Application, Principal Register," U.S. Trademark and Patent Office, January 29, 2015.)
Also Read:
MSFT Stock Dividend 2017: Microsoft Yield, Dates, Splits, Prediction, and Everything You Need to Know
MSFT: Microsoft's Ex-Dividend Date and What to Expect in 2017
In May, Microsoft announced that Windows 10 has been installed on 300 million active devices around the world, while in July, Office 365 reached 70 million monthly active users. Such a large user base not only allows Microsoft to keep generating revenue from renewals, but also brings other monetizing opportunities, such as the store for Windows apps. (Source: "Office 365 news at WPC 2016," Office Blogs, July 12, 2016.)
The Bottom Line on Microsoft Stock
By being the first one to capture the personal computer operating system market decades ago, Microsoft has built an unrivaled business. With its first-mover advantage and a new business model, MSFT stock should be able to return some serious value to income investors for years to come.