Mercantile Bank Corp. Hikes Dividend 6%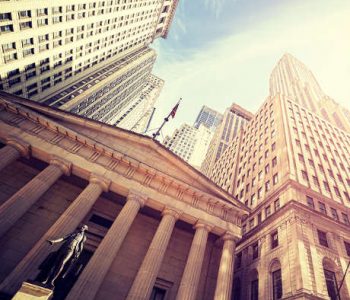 New York, NY — Regional banks might be small, but they can still provide big returns.
On Tuesday, Mercantile Bank Corp. (NASDAQ:MBWM) announced that its board of directors declared a dividend of $0.17 per share. This represents a six percent increase from its current payout. The dividend will be payable on September 21, 2016 to shareholders of record as of September 9. (Source: "Mercantile Bank Corporation Increases Cash Dividend," Mercantile Bank Corp., July 19, 2016.)
Mercantile Bank Corp. is the bank holding company for Mercantile Bank of Michigan. After the increase, the company has an annual dividend yield of 2.71%.
"We are pleased that our sound financial condition has afforded us the ability to declare an increased third quarter cash dividend, reflecting our ongoing commitment to provide a meaningful return to shareholders," said Michael Price, chairman, president, and chief executive officer of Mercantile. (Source: Ibid.)
"Our strong capital position and earnings performance support the sustained cash dividend program, and the increased cash dividend demonstrates the confidence of our Board of Directors and management team in Mercantile's future," added price. (Source: Ibid.)
Along with the dividend hike, the company also announced the financial results for the second quarter. Mercantile Bank grew its quarterly revenue by 7.2% year-over-year to $31.2 million. Net income came in at $7.4 million, translating to earnings of $0.46 per share. The earnings-per-share (EPS) figure represented a 17.9% improvement from the year-ago period. (Source: "Mercantile Bank Corporation Reports Strong Second Quarter 2016 Results," Mercantile Bank Corporation, July 19, 2016.)