Medical Properties Trust, Inc.: Can Investors Count on This 5.5% Yield?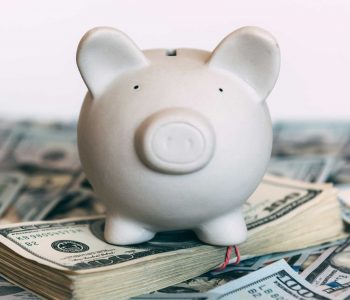 Looking for High-Yield Stocks? This One Could Be Special
High-yield stocks are usually not the safest bets. And if markets were to tumble, causing dividend yields to rise, investors should be even more cautious. If you want to earn a reliable stream of passive income, you don't want to get into a high-yield stock before it cuts its payout.
The good news is that, for those who know where to look, it's possible to find generous dividend payers that can actually afford their payouts, even in today's market environment. Medical Properties Trust, Inc. (NYSE:MPW) serves as a good example.
Headquartered in Birmingham, Alabama, MPW is a real estate investment trust (REIT). As the name suggests, Medical Properties Trust specializes in medical properties. In particular, the company's portfolio consists mostly of general acute care hospitals, inpatient rehabilitation hospitals, and long-term acute care hospitals.
While MPW may not be a familiar ticker to most people, the company is actually one of the biggest players in its industry. As of March 31, Medical Properties Trust had 389 facilities and approximately 41,000 licensed beds located in eight countries across three continents. (Source: "First Quarter 2020 Supplemental Information," Medical Properties Trust, Inc., last accessed June 15, 2020.)
And because the company chooses to be regulated as a REIT, it is required by law to distribute at least 90% of its profits to shareholders in the form of dividends. In exchange, it pays little to no income tax at the corporate level. The pass-through nature of the REIT structure is one of the reasons behind Medical Properties Trust's generous dividend policy.
The best part is, the dividends from MPW stock have been on the rise lately. The company has paid increasing dividends every year since 2013. (Source: "Dividend History," Medical Properties Trust, Inc., last accessed June 15, 2020.)
The latest dividend hike arrived in February, when the REIT's board of directors declared a quarterly cash dividend of $0.27 per share, representing a 3.8% increase from the company's prior payout.
With MPW stock trading at $19.83 per share at the time of this writing, the REIT's quarterly dividend rate gives it an annual yield of 5.5%.
But, as I said in the beginning, high-yield stocks can be risky.
The good news is that, as a REIT, Medical Properties Trust, Inc. reports something called normalized funds from operations. By comparing this metric to its dividends paid in a given reporting period, investors can see whether the company generated enough money to cover its payout.
Last year, Medical Properties Trust earned $1.30 per share in normalized funds from operations. During the year, it declared four quarterly dividends totaling $1.02 per share. Therefore, the company has left a sizable margin of safety in its dividend policy. (Source: "Medical Properties Trust, Inc. Completes 2019 With Record $4.5 Billion in Acquisitions for 64% Growth Rate and Delivers Market-Leading Shareholder Returns," Medical Properties Trust, Inc., February 6, 2020.)
According to the company's latest earnings report, Medical Properties Trust generated normalized funds from operations of $0.37 per share in the first quarter of 2020. The amount not only represented a 19.4% increase year-over-year, but also easily covered the $0.27-per-share dividend the company declared during the quarter. (Source: "Medical Properties Trust, Inc. Reports First Quarter Results," Medical Properties Trust, Inc., April 29, 2020.)
The business should also be quite stable, as there are very few lease and loan expirations in the near term. In particular, Medical Properties Trust has 309 properties—representing 81.5% of its total base rent and interest income—where the lease or loan expiration will come in 2030. In other words, the REIT should be able to generate a predictable stream of cash flow in the years ahead.
Why Medical Properties Trust, Inc. Could Be an Opportunity
Of course, a discussion of high-yield stocks today wouldn't be complete without addressing the coronavirus concern. On that front, note that, while many industries have been suffering as a result of the pandemic, the healthcare industry has remained rather resilient.
During Medical Properties Trust's latest earnings conference call, the company's Chief Financial Officer Steven Hamner said, "We collected 99% of all payments due for the first quarter; in April, in the depths of the pandemic, we collected 96% of all payments due; we continue to expect to collect all of the rent and interest that is due pursuant to our existing lease and loan agreements." (Source: "Medical Properties Trust, Inc. (MPW) CEO Edward Aldag on Q1 2020 Results – Earnings Call Transcript," Seeking Alpha, April 30, 2020.)
Better yet, the company's tenants made those payments before the government grants and advances came through.
Add this all this up and it's easy to see why the 5.5% yield offered by Medical Properties Trust stock could be an opportunity.