McDonald's Corp: Delivering Higher Dividends Despite COVID-19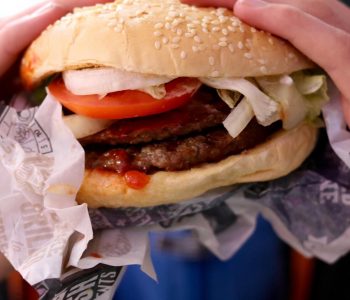 A Reliable Dividend Stream That Keeps on Growing
It would not be an exaggeration to say that the COVID-19 pandemic had a devastating impact on the American restaurant industry. In March, many state and city officials announced executive orders to shut down on-site dining at restaurants. With only delivery and takeout options, restaurants across the country were struggling.
Even though the economy has reopened, the impact on the industry was so severe that some restaurants already went out of business.
So what do you think is happening to the dividends of McDonald's Corp (NYSE:MCD), one of the largest restaurant chains in the world?
The company did not slash its payout.
In fact, it is doing the exact opposite. On October 7, MCD's board of directors declared a quarterly cash dividend of $1.29 per share, marking a 3.2% increase from the company's previous payout. The dividend will be paid on December 15, 2020 to shareholders of record as of December 1. (Source: "McDonald's Reports Third Quarter 2020 Comparable Sales, Raises Quarterly Cash Dividend And Announces November Investor Update," PR Newswire, October 8, 2020.)
In other words, while the restaurant industry is still in the doldrums, McDonald's is increasing its cash payout to investors.
If you've been a long-time shareholder of MCD stock, though, this announcement should not come as a surprise. Throughout the ups and downs of the economy over the years, the company's dividends have only been increasing.
As a matter of fact, since McDonald's paid its first-ever dividend in 1976, the company has raised the payout every single year. (Source: "Dividend History," McDonald's Corp, last accessed October 8, 2020.)
Of course, I'm not saying that McDonald's business isn't impacted by the pandemic. In the second quarter of 2020, the company generated $3.8 billion in total revenue, which was down a whopping 30% from a year ago. Excluding foreign exchange headwinds, revenue still dropped 29%. (Source: "McDonald's Reports Second Quarter 2020 Results," McDonald's Corp, July 28, 2020.)
One of the key performance metrics for restaurants is comparable sales. In the second quarter, McDonald's comparable sales fell 23.9%.
See also: McDonald's Corp Serves up Some Tasty Returns
The company said that the sales performance declines were due to "temporary restaurant closures, limited operations and dramatic changes in consumer behavior as a result of COVID-19." (Source: Ibid.)
However, if you take a look at the details, you'll see that even though McDonald's business took a serious hit, things were already starting to show sequential improvements in the second quarter. In particular, the declines in McDonald's global comparable sales for April, May, and June were 39.0%, 29.0%, and 12.3%, respectively.
Those numbers aren't good on their own. But together, their pattern shows that, as markets reopened and restrictions were eased, McDonald's business started to turn around.
Note that as of June 30, 2020, nearly all of the company's restaurants around the world were open to serve customers.
While McDonald's Corp has yet to report third-quarter financial results, the company did provide an update on its business in the recent dividend announcement.
In the three months ended September 30, the company's global comparable sales only declined 2.2%, with U.S. comparable sales actually increasing 4.6%.
Now, I should point out that there is still uncertainty ahead. But from the smaller and smaller declines in McDonald's global comparable sales, it's pretty clear that the impact of the pandemic on the company's business should be temporary.
And in case you haven't noticed by now, McDonald's Corp is a company that's willing to return cash to investors through dividends.
In the second-quarter earnings conference call, the company's chief financial officer, Kevin Ozan, said, "Regarding uses of cash, our top priorities remain the same. First investing in the business for growth and second prioritizing dividends to our shareholders. After that, we'll look to reduce debt in the near-term to lower our elevated leverage ratios." (Source: "McDonald's Corporation's (MCD) CEO Chris Kempczinski on Q2 2020 Results – Earnings Call Transcript," Seeking Alpha, July 28, 2020.)
If you are an income investor, those words should be reassuring.
Bottom Line on McDonalds' Corp
At the end of the day, keep in mind that even though the restaurant industry is not in the best of shape, McDonald's Corp is actually a defensive stock. This is because, in recessions, consumers may not be buying as many luxury goods as before, but a "Big Mac" should still be affordable to most people. The fact that the company has delivered continuous dividend increases for over four decades shows how recession-proof its business is.
Trading at $225.80 per share, McDonald's stock offers an annual dividend yield of 2.3%.