MCD Stock: Why McDonald's Corporation is a Top Dividend Stock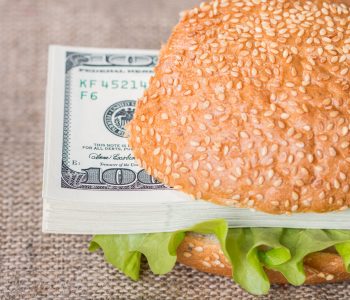 McDonald's Stock Could Provide Exciting Returns
In recent years, restaurant stocks haven't really been the hottest tickers in the stock market. With so many new industries picking up momentum, the centuries-old restaurant business doesn't seem to be a place for profit. But for dividend investors, there is one restaurant stock that still deserves attention: McDonald's Corporation (NYSE:MCD).
With more than 36,000 locations in over 100 countries, McDonald's is one of the largest restaurant chains in the world. Because of its huge global customer base, it is also a leading brand in the business. According to Forbes, McDonald's is currently the seventh most valuable brand in the world, with a brand value of $37.4 billion. (Source: "The World's Most Powerful Brands," Forbes, last accessed June 20, 2017.)
Product and service standardization is a key reason behind the company's success. No matter where you are in the world, when you see the iconic "Golden Arches," you know exactly what you are going to get.
Compared to other powerful brands, McDonald's stands out for its value. The company is not making a luxury product; instead, it offers one of the least expensive options when it comes to dining out at restaurants. Other than its market positioning, the value it offers also comes from the company's economies of scale. Because of the massive size of its business, McDonald's has bargaining power when it negotiates with suppliers. This allows the company to keep its costs down and continues to offer great value to customers.
Of course, you can argue that there are plenty of restaurants making higher-quality burgers than McDonald's. However, note that the restaurants making premium burgers often charge significantly higher prices than McDonald's and are operating on much smaller scales. When it comes to maintaining a quality product, offering speedy customer service and keeping the prices down, few restaurant chains can match McDonald's.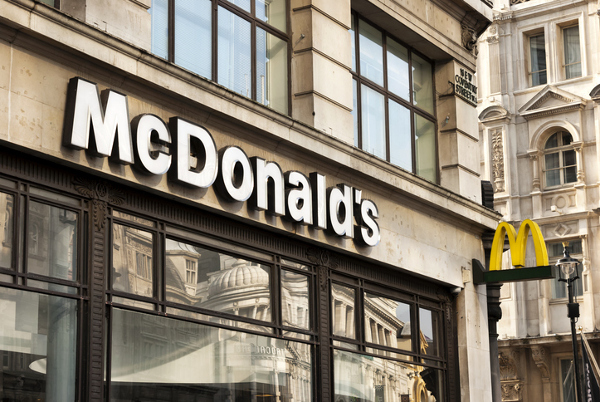 MCD Stock: A Solid Dividend Machine
McDonald's stock pays quarterly dividends of $0.94 per share. At its current share price, that translates to an annual dividend yield of 2.44%. While the yield may not look that attractive, note that in today's market, the average dividend yield of all S&P500 companies is just 1.90%. (Source: "S&P 500 Dividend Yield," Multpl, last accessed June 20, 2017.)
Also Read:
McDonald's Stock Is the Ultimate "Forever Asset"
The No.1 Reason Why McDonald's Corporation Is a Top Dividend Stock
What's more is that because of the company's huge fan base around the world and its market positioning, it excels at dividend stability. Think about it: McDonald's has restaurants located in over 100 countries around the world, so it is unlikely that an economic downturn in one specific region is going to do too much damage to the whole company's business. In other words, despite being a restaurant pure play, McDonald's has managed to diversify its portfolio.
Also, while there are multiple macroeconomic factors that could affect the restaurant industry, McDonald's business has always been solid. The reason is simple: when an economic recession hits, people may not be buying as many new cars or the latest smartphones, but they will likely still have the funds to enjoy a "Big Mac."
That's why McDonald's stock has been providing investors with steadily increasing dividends through thick and thin. Since the company's first dividend payment in June 1976, McDonald's has raised its payout every single year. Forty consecutive years of dividend hikes make MCD stock a "dividend aristocrat," a company with at least 25 years of continuous dividend increases. (Source: "Dividends, Splits & Share Repurchases," McDonald's Corporation, last accessed June 20, 2017.)
Rising dividends are not the only thing that McDonald's stock has provided to long-term investors. Due to the growth in its business over the years, MCD stock had an enormous bull run. If an investor bought shares of MCD stock when the company first started paying dividends in 1976, the total return would be north of 22,000%.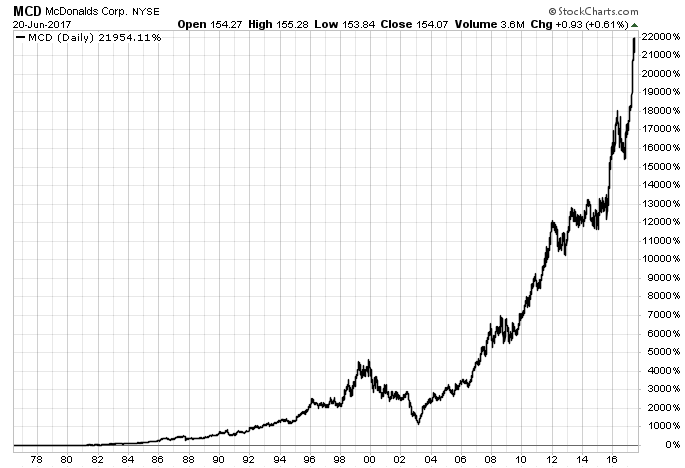 Source: StockCharts.com
Improving Financials
Despite being a decades-old company, McDonald's is still growing its business. In the first quarter of 2017, McDonald's global comparable sales increased four percent year-over-year. (Source: "McDonald's Reports First Quarter 2017 Results," McDonald's Corporation, April 25, 2017.)
Note that the company is moving away from owning restaurants to franchising. McDonald's already has 80% of its restaurants owned and operated by franchisees, but wants to increase that to 90%. Refranchising could lead to significant savings in general and administrative expenses and lower capital expenditures.
The strategy is already producing results. In the first quarter, operating income increased 14% year-over-year and would have been up 16% under constant currency.
The Bottom Line On MCD Stock
Because McDonald's has already established its business, shares of MCD stock probably won't surge as dramatically as they did before. What the company has got, though, is an unrivaled presence in a stable and recurring business. Approximately 75% of the population in McDonald's top five markets live within three miles of a McDonald's restaurant. MCD stock may not be a hot ticker, but it is certainly worth considering for income investors.