McCormick & Company, Incorporated: MKC Stock Up 96% With More Upside Ahead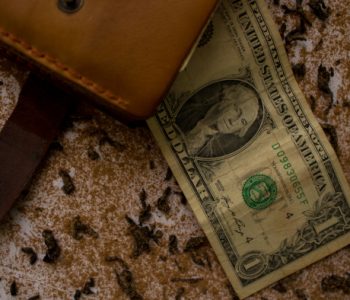 iStock.com/Yevhen Marienko
MKC Stock: 1 Top Stock for 2019
If only all of my stocks produced returns like McCormick & Company, Incorporated (NYSE:MKC).
Since we first recommended the stock to Automated Income readers in March 2015, shares of the world's biggest supplier of spices have posted a total return of more than 96%, including dividends. By comparison, the broader S&P 500 index has returned only about 42% over the same period.
Recently, some readers have e-mailed me about taking some money off the table. Asking for any more profits, after all, would be getting greedy. Of course, they're free to do what they like. But I remain a big fan of McCormick & Company and have no plans to boot MKC stock from my model portfolio. Here's why.
First off, earnings are growing steadily. While tepid sales have plagued companies across the consumer staples sector, these headwinds haven't hampered the company's profits whatsoever. For proof, you only need to take a quick glance at the company's third quarter.
The business saw sales grow four percent quarter over year, reflecting a 3.5% benefit from increased volumes and a favorable sales mix. Management also revised their guidance for the full fiscal year, now calling for 12% to 14% reported sales growth and adjusted earnings per share of $4.95 to $5.00. (Source: "McCormick Reports Double Digit Third Quarter Sales And Profit Growth And Increases 2018 Earnings Per Share Outlook," McCormick & Company, Incorporated, September 27, 2018.)
Executives also seem to be squeezing more profit out of every dollar in sales. Last quarter, adjusted gross margins jumped 280 basis points to 44.2%, while adjusted operating margins improved by 80 basis points to 18%.
Those gains look even more impressive when you consider that McCormick & Company boosted advertising and promotional spending by more than one-third during the quarter. From my vantage point, these numbers show that management isn't chasing growth just for the sake of growth.
"I'm pleased with our strong year-to-date results." said Chief Executive Officer Lawrence Kurzius. "I'm confident in our continued momentum in the last quarter 2018 to drive even further growth, and I look forward to reporting to you on the shareholder value we will continue to create." (Source: "McCormick & Company, Inc. (MKC) CEO Lawrence Kurzius on Q3 2018 Results – Earnings Call Transcript," Seeking Alpha, September 27, 2018.)
For shareholders, these results have translated into a growing stream of income. Last October, MKC stock had its quarterly dividend boosted by 11% to $0.52 per share. Given the company's soaring sales, strong balance sheet, and modest payout ratio, investors can likely expect another double-digit distribution bump later this year.
Ultimately, MKC stock looks like one of the top dividend stocks for 2019.