RWX Stock: The Best Foreign Real Estate Investment Paying 8.4%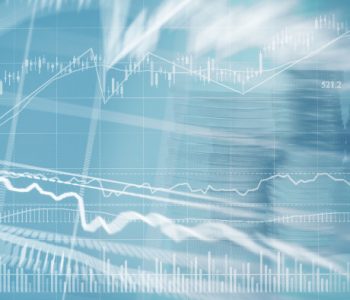 iStock/champc
A Simple Way to Earn an Income from International Properties
International real estate can offer some serious income and growth opportunities. The thing is, owning properties abroad comes with its hassles. Currency translation, taxes, or simply a tenant's phone call about leaky faucets in the middle of the night can bring some serious headaches for landlords who reside in a different country.
Today, however, I'm going to show you a much simpler way to invest in foreign real estate than being a landlord yourself: through SPDR Dow Jones International Real Estate ETF (NYSEARCA:RWX).
SPDR Dow Jones International Real Estate ETF, as the name implies, is an exchange-traded fund (ETF). It was created to track the performance of the Dow Jones Global ex-U.S. Select Real Estate Securities Index. The fund provides investors exposure to publicly traded securities in developed and emerging markets outside the U.S.
Also Read:
10 Best Real Estate Stocks to Own in 2017
Real estate is one of the best places for investors to earn an income stream, and RWX is no exception. At the current price, the fund offers a generous annual dividend yield of 8.4%. To give you some perspective, the average dividend yield of S&P 500 companies is below two percent at the moment. So investors putting their money in this ETF today would be earning a yield more than four times the benchmark's average.
The ETF can provide such generous dividends thanks to its high-yield portfolio. Right now, the fund holds 113 publicly traded securities representing real estate assets located in 18 countries. Its top five regions are Japan (26.29%), Australia (14.46%), the United Kingdom (11.76%), France (10.49%), and Hong Kong (8.3%). (Source: "SPDR Dow Jones International Real Estate ETF," State Street Global Advisors, last accessed October 26, 2017.)
Other than diversifying geographically, the fund also provides exposure to different types of real estate. In its portfolio, there are real estate companies specializing in retail space, office buildings, industrial warehouses, and residential properties, among others.
The best part is, with RWX ETF, investors don't have to worry about things like getting the properties leased, making sure the tenants pay rent on time or building maintenance. All the hassles are taken care of by the portfolio companies.
Furthermore, because it is an ETF, the fund is much more liquid than physical properties. If you have ever sold a house before, you would know that it can take weeks and sometimes months before the seller gets a decent offer. And the closing of real estate transactions would involve a significant amount of fees paid to lawyers and real estate agents. RWX ETF, on the other hand, trades throughout the day on a stock exchange. All it takes is a few clicks on the computer screen or a phone call to their stockbroker and an investor would instantly become a part-owner of a large and diversified international real estate portfolio.
Of course, there's no such thing as a free lunch. By providing these benefits, the fund charges a management fee, which is currently at 0.59% per year. But given the convenience the fund offers and the sheer size of its income stream, SPDR Dow Jones International Real Estate ETF could be worth considering.