Mattel Inc.: Is MAT Stock a Stocking Stuffer for Income Investors?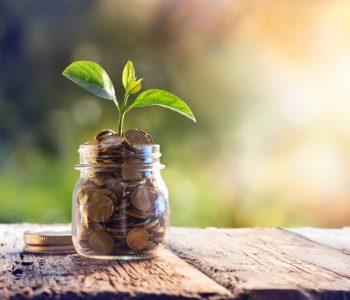 The Toy Business and MAT Stock
Mattel, Inc. (NASDAQ:MAT) is the world's largest designer and marketer of toys that is best known for its "Barbie," "Hot Wheels," and "Fisher-Price" products lines. But the best thing Mattel makes for income investors is an annual dividend yield of 5.02%.
The rise of smartphones and tablets has created strong competition for the traditional toy business. Many of Mattel's initial efforts to compete in electronics were met with over-optimism by investors and did not perform as well as expected, resulting in a strong downtrend of the stock price. The good news for new investors is that the MAT stock price has started to rise again, as management has adjusted and strengthened the traditional business.
Mattel stock is now embracing technology in a manner that better serves the young children who are the core of the toy market. The company now offers cross-platform apps that allow children to play with virtual toys that are similar to their physical toys. An app gives children a chance to see versions of their favorite toys that they do not currently own—a very subtle form of content-based advertising that is not intrusive, but leads to increased sales of physical toys.
Mattel stock is entering into technology-created toys through the development of a 3D toy printer called the "ThingMaker." The ThingMaker is a $300.00 3D printer that comes with a design app, which children can use to design all sorts of small toys and parts. The designs can be printed out in more than a dozen different colors and put together by the young users. The product is a potentially excellent integration of toys with the growing maker movement.
The ThingMaker was announced to debut in October 2016, but there were some small problems with the hardware and software. Rather than rushing the product to the market for the quick buck and fixing the problems later, Mattel delayed the product launch until 2017. Savvy income investors should take note of the decision to do it right or not release the product at all, as it represents a management team committed to the long-term reputation of the company at the expense of immediate quarterly profits. This is the kind of management philosophy that maintains dividends and increases income investors long-term returns. (Source: "Mattel's ThingMaker, the 3D printer that lets kids make their own toys, delayed until next year," TechCrunch, September 27, 2016.)
Traditional Toys Supporting MAT Stock Financials
Despite losing the "Disney Princess" line, Mattel stock is maintaining year-over year revenue. Toy sales are generally up for the year, with the promise of some top sellers during the all-important Christmas season. Barbie sales are up more than 20% due to the addition of dolls designed to represent a culturally diverse Barbie universe based on both race and more realistic body images; girls of all backgrounds can now own a Barbie doll that looks like them.
Mattel's line of toys includes media based franchises such as Teenage Mutant Ninja Turtles, Mighty Morphin Power Rangers, SpongeBob SquarePants, and the characters of DC Comics. In addition, their "Hot Wheels" toy car line is getting a movie directed by Justin Lin, who directed the last four Fast and the Furious films. The breadth of their toy lines includes something for every child.
The Christmas season looks strong, with a boost expected from the new toys based on the film Rogue One: A Star Wars Story and the expansion of the "American Girls" dolls into Kohl's Corporation (NYSE:KSS) department stores. Newly released tablets for the American Girl, Barbie, and Hot Wheels lines are based on the "Nabi" line of tablets from Fuhu, Inc., which Mattel acquired out of bankruptcy. The tablets come pre-loaded with numerous apps and activities and are excellent for parents who want to give their children electronic entertainment without potential Internet access. (Source: "Mattel introduces the Barbie, Hot Wheels, and American Girl tablets," American City Business Journals, September 14, 2016.)
Final Thoughts on MAT Stock
MAT stock is currently moving steadily along on a stream of encouraging news and the previous problems are in the rear-view mirror. MAT stock's dividend has not been increased since 2014, but is well supported by both cash and revenue. Expected revenue growth in 2017 could lead to an increase in the dividend for holders of Mattel stock. At a 5.02% current yield, it is an income investment potentially worth playing with.