Masco Corp Raises Dividend 5.3%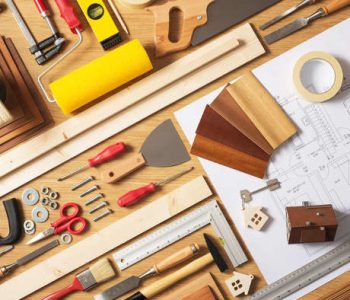 A manufacturer of home improvement products doesn't sound that exciting, but when it announces an intention to increase dividends, it deserves some attention from income investors.
On Tuesday, Masco Corp (NYSE:MAS) announced intent to increase its annual dividend to $0.40 per share. This would represent a $0.02, or 5.3%, increase from its current annual dividend rate. The board expects the increased dividends to begin in the fourth quarter of 2016. (Source: "Masco Corporation Reports 45 Percent Increase in 2016 Second quarter Earnings Per Share," Masco Corp, July 26, 2016.)
If the company follows through with its intent and increases its annual dividend to $0.40 per share, Masco stock would have a dividend yield of 1.12%.
This announcement is the latest sign of the company's effort to return value to shareholders. In the second quarter, Masco returned nearly $120 million to investors through dividends and share repurchases.
Along with the intent to hike dividends, the company also released its financial results for the second quarter. Masco's net sales from continuing operations increased four percent year-over-year to $2.0 billion. In local currency, North American sales increased three percent, while international sales rose nine percent.
The bottom line is what really impressed investors. In the second quarter, Masco generated earnings of $0.45 per share, a 45% improvement compared to the year-ago period.
"We continued our great start to 2016 with solid execution in the second quarter," said Keith Allman, president and chief executive officer at Masco. (Source: Ibid.)
"Our plumbing segment in particular had an exceptional second quarter, with strong top- and bottom-line performance both in North America and internationally, and our Cabinetry segment continued to exceed expectations as it executed against its strategic plan to optimize sales mix and increase profitability," added Allman. (Source: Ibid.)