Masco Corp Declares Cash Payment to Shareholders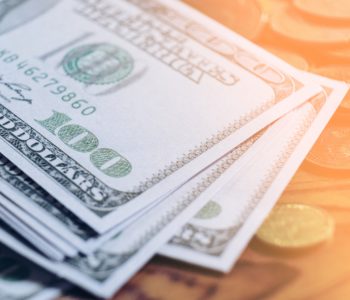 iStock.cmo/SARINYAPINNGAM
Masco Corp Returning Cash to Investors
Making faucets and showerheads may not seem like an exciting business, but the business is capable of returning cash to investors.
On March 23, before the bell, Masco Corp (NYSE:MAS) announced that its board of directors declared a quarterly cash dividend of $0.105 per share. The dividend will be paid on May 14 to shareholders of record as of April 13. (Source: "Masco Corporation Declares Quarterly Dividend," Masco Corp, March 23, 2018.)
For those not in the know, Masco is one of the major designers and manufacturers of branded home improvement and new home construction products. Its brand portfolio consists of well-known names such as "Behr" paint, "Delta" and "Hansgrohe" faucets and shower fixtures, "KraftMaid" cabinets, and "Milgard" windows and doors.
While the newly declared dividend is of the same amount as the company's previous payment, it represented a five-percent increase year-over-year. In fact, since 2014, Masco Corp has raised its quarterly dividend rate every year by a total of 40%. (Source: "Dividends," Masco Corp, last accessed March 23, 2018.)
Those dividend hikes are backed by a solid business. Masco has four operating segments. "Plumbing Products" is by far the company's biggest business, representing 49% of Masco's total revenue in 2017. It is followed by "Decorative Architectural Products" (29%), "Cabinetry Products" (12%), and "Windows and Other Specialty Products" (10%). (Source: "Masco Corporation Reports Fourth Quarter and 2017 Year-End Results," Masco Corp, February 8, 2018.)
The business has been growing, too. In full-year 2017, Masco's total sales increased four percent to $7.6 billion. Adjusted earnings came in at $1.94 per share, up 28% from the prior year.
And the best could be yet to come. Management expects the company's earnings per share (EPS) to increase at a compound annual growth rate (CAGR) of 23% from 2016 to 2019. If Masco can deliver on that projection, it will have plenty of room for future dividend increases. (Source: "Masco: Positioned to Outperform," Masco Corp, last accessed March 23, 2018.)
Trading at $41.20 apiece, MAS stock offers an annual dividend yield of just over one percent.