Martin Midstream Partners L.P.: This Little-Known Stock Pays Big Dividends with a 13.27% Yield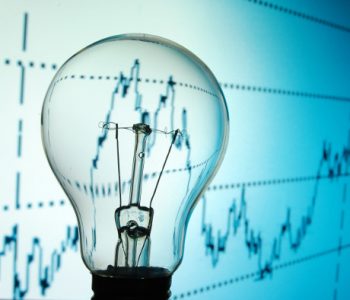 iStock/gunnar3000
Yield-Seeking Investors Should Consider This Midstream Partnership
Most people have never heard of Martin Midstream Partners L.P. (NASDAQ:MMLP), but it offers one of the highest yields in the U.S. stock market.
Headquartered in Kilgore, Texas, Martin Midstream Partners is a master limited partnership. The current partnership was formed in 2002, but its different lines of businesses have been developed and integrated over the last 60 years.
In today's market, MMLP stands out due to its generous payout. With a quarterly distribution rate of $0.50 per unit, the partnership offers an annual yield of 13.27%.
Not all high-yield stocks are safe bets, but Martin Midstream Partners actually makes enough cash to cover its payout. In the 12-month period ended September 30, 2017, the partnership achieved a distribution coverage ratio of 1.27 times, leaving a margin of safety. (Source: "Martin Midstream Partners Reports 2017 Third Quarter Financial Results," Martin Midstream Partners L.P., October 25, 2017.)
Stable, Fee-Based Business
The main reason why the partnership can afford to have such a generous dividend policy lies in the nature of its business. Even though Martin Midstream Partners comes from the energy sector, it does not have any exploration or production business. Instead, it operates through four segments that are largely fee-based: Natural Gas Services, Terminalling and Storage, Sulfur Services, and Marine Transportation. In 2016, approximately 70% of MMLP's adjusted earnings before interest, tax, depreciation, and amortization came from fee-based operations. (Source: "2017 MLPA Investor Conference," Martin Midstream Partners L.P., last accessed November 8, 2017.)
Also Read:
10 Highest Paying Dividend Stocks for 2017
The business is further secured thanks to the partnership's high-quality, long-term customer base. Martin Midstream Partners provides its services to some of the largest, most recognizable companies in the energy industry. The partnership's top customers by revenue include well-known names such as Exxon Mobil Corporation (NYSE:XOM), ConocoPhillips (NYSE:COP), Total SA (NYSE:TOT), and Sunoco LP (NYSE:SUN).
Diversifying Beyond Midstream Oil and Gas
While MMLP has the word "Midstream" in its name, its business includes more than just midstream oil and gas. The partnership also provides sulfur and sulfur-based product gathering, processing, manufacturing, and distribution services, including fertilizer manufacturing and distribution. In fact, MMLP has been providing sulfur-related services since the 1960s.
There are two main benefits of expanding beyond midstream oil and gas. First, it allows MMLP to have a broader customer base. Other than traditional oil and gas companies, Martin Midstream Partners also services large chemical companies, fertilizer manufacturers, and wholesale purchasers of sulfur-related products. Secondly, these niche businesses don't have to follow the same commodity price cycle as oil and gas, allowing the partnership to reduce its exposure to the energy sector.
Final Thoughts on This High-Yield Stock
Of course, like most double-digit yielders, one of the reasons behind Martin Midstream Partners' high dividend yield was the lackluster performance of its stock price. Over the last three months, MMLP stock slipped 14.4%.
However, note that the third quarter is known to be the seasonally weakest for the partnership. If MMLP reports stronger results in the upcoming quarters, investors might be able to reward it with a higher unit price. And that would provide some capital gains potential on top of the partnership's generous dividends.