With Markets Crashing, This Dividend Aristocrat Is Set to Outperform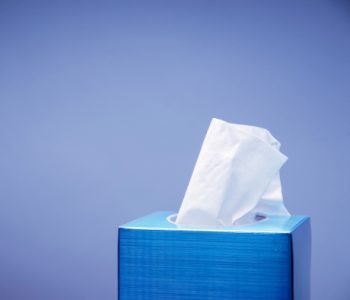 iStock.com/joedebiase
A Top Dividend Stock for 2019 and Beyond
If you've paid any attention to the financial news lately, you'd know that market sentiment has changed. This shouldn't come as a surprise; we haven't had a proper correction in a long time, and stock investors are ready to avoid risk at any triggering event.
So, what should investors do in this kind of market environment?
My suggestion is to go with safe income stocks. When a company can pay you reliable dividends even when everything else is deep in the doldrums, it will help make the downturn more bearable.
And in the case of Kimberly Clark Corp (NYSE:KMB), the dividends are actually increasing.
For those not in the know, Kimberly Clark is a consumer products company headquartered in Dallas, Texas. It operates through three business segments: "Personal Care," "Consumer Tissue," and "K-C Professional." The company was founded more than a century ago and has built a solid market position in the consumer packaged goods industry. Many of its products have gone on to become household names, such as "Kleenex," "Kotex," and "Huggies"—just to name a few.
Kimberly Clark runs a global business. It has operations in 36 countries and its products are sold in more than 175 countries around the world.
Compared to the popular tickers in the stock market, Kimberly Clark Corp runs a relatively boring business. But because bathroom tissue, paper towels, and diapers never really go out of style, KMB's business has been extremely stable.
Besides, these are products that people buy regardless of whether the economy is booming. As a result, Kimberly Clark can stay profitable even during recessions.
Kimberly Clark Corp: Raising Dividends through Thick and Thin
Kimberly Clark has raised its dividends for 46 consecutive years. That makes it a "dividend aristocrat," which is a title reserved for companies with a minimum of 25 consecutive years of annual dividend increases. (Source: "Dividend/Split History," Kimberly Clark Corp, last accessed October 31, 2018.)
In just the last decade, KMB stock's quarterly dividend rate has increased 79.9%.
Now, keep in mind that the economy went through plenty of ups and downs over the past 46 years. And yet, KMB stock investors received bigger dividend checks in the mail every single year.
In an era when earnings can be adjusted, dividends can provide a valuable insight into a company because earnings comprise cold, hard cash paid to shareholders. No matter what kind of accounting tricks management chooses to use, they can't create cash out of thin air.
Trading at $104.30 apiece, KMB stock offers an annual dividend yield of 3.8%.
Sure, you can find companies with higher yields. But at this point in the stock market, I would be willing to take a lower yield if it means the dividends can keep growing through the next recession.
Running a Growing Business
The best part is, despite being a century-old company, Kimberly Clark is still growing.
In the third quarter of 2018, Kimberly Clark generated $4.6 billion of revenue, which represented a one percent increase after excluding the impact from foreign currency exchange rates. This was driven by an organic sales increase of three percent in developing and emerging markets. (Source: "Kimberly-Clark Announces Third Quarter 2018 Results," Kimberly Clark Corp, October 22, 2018.)
Bottom-line growth turned out to be more impressive, as the company's adjusted earnings came in at $1.71 per share in the third quarter of 2018. This marked a seven percent increase from the $1.60 per share earned in the year-ago period. Moreover, the amount provided ample coverage for KMB stock's quarterly cash dividend of $1.00 per share.
Note that the company's sizable global presence means it is well positioned to benefit from a natural growth driver: population growth. Kimberly Clark's products are sold in most countries. The company estimates that around one-quarter of the world population uses one of its products every day. It doesn't matter where the population growth comes from—be it from the U.S., China, India, or elsewhere, more people on this planet will likely translate to increased demand for the company's products.
Good Value for Money?
Another reason why investors should consider Kimberly Clark, especially this time around, is the company's value.
Using sector-level data, we see that companies in the non-cyclical consumer goods sector have an average price-to-earnings (P/E) ratio of 33.2 times. Kimberly Clark, which belongs to this sector, has a P/E ratio of just under 22.6 times. (Source: "Kimberly-Clark Corp (KMB.N)," Reuters, last accessed October 31, 2018.)
At the same time, KMB has a price-to-sales ratio of just under two times and a price-to-cash-flow ratio of less than 15.3 times. Again, these figures are substantially lower than the non-cyclical consumer goods sector's averages (5.9 times and 29 times, respectively).
After a prolonged bull market, almost every stock has gotten expensive. Being undervalued relative to its peers could leave a stock with a wider margin of safety when the market enters a downturn.
The Bottom Line on Kimberly Clark Corp
Of course, as an established player in a slow-changing industry, Kimberly Clark stock probably won't shoot through the roof anytime soon. But by running a recession-proof business, the company will likely weather the storm in much better shape than most companies in the stock market. And with its ever-increasing dividends, income investors will have a good reason to hold onto their KMB shares through the stock market downturn.