Market-Thumping, 15.6%-Yielding Spok Stock Has 90%+ Upside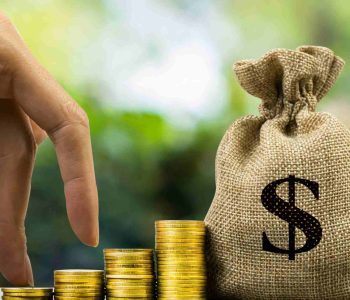 Spok Holdings Inc's Strategic Business Plan Takes Hold
Spok Holdings Inc (NASDAQ:SPOK) is an inflation-crushing, ultra-high-yield dividend stock that has been, until recently, trouncing the broader market. As of this writing, Spok stock is up by 27% since hitting a 52-week low of $6.13 in early July. In early November, the stock hit an intra-day high of $8.90, for a 45% gain over its July low.
Shares of Spok Holdings Inc have been giving up a little ground over the last few weeks, but so has the broader market. The bear-market rally has taken a breather on a better-than-expected U.S. jobs report and concerns that the Federal Reserve will announce another interest rate hike.
Spok stock's seven-percent slide since early November means it's a big holiday bargain right now. The company's business plan, rock-solid balance sheet, and excellent financial results have resulted in Wall Street providing a bullish 12-month share-price target of $15.00, which points to potential gains of about 90%.
In terms of dividends, the company increased its quarterly payout in February by 150% from $0.125 to $0.3125 per share. Spok has maintained that quarterly dividend level since then, which translates to a current yield of 15.6%. Management has said they intend to continue paying this dividend amount for the foreseeable future. Not only that, they could even increase it.
During the first three quarters of 2022, Spok Holdings Inc returned $18.8 million to its shareholders as dividends. Thanks to the company's solid balance sheet, management expects its cash flow to largely cover Spok stock's dividend for the fourth quarter and future quarters.
Spok Holdings Inc recently said it has made progress in its strategic business plan, which the company unveiled in February.
The plan is designed to maximize free cash flow and return capital to investors in the form of dividends and share buybacks. The company expects to do this through its established business lines, namely its "Spok Care Connect Suite," which includes "Spok Mobile" and wireless services. Moreover, the company is discontinuing its "Spok Go" communication platform. (Source: "Spok Announces New Strategic Business Plan," Spok Holdings Inc, February 17, 2022.)
Chart courtesy of StockCharts.com
About Spok Holdings Inc
Spok Holdings Inc, through its subsidiary Spok Inc., provides health-care communications services to hospitals in the U.S., Canada, Europe, Australia, and the Middle East. The bulk of the company's revenue, 85%, comes from its health care segment. It's been growing that portion over the last decade, from 61% in 2012. (Source: "Spok Reports Third Quarter 2022 Results," Spok Holdings Inc, October 27, 2022.)
Spok Holdings Inc's product portfolio enables faster collaboration between health-care team members. With more than 835,000 pagers in service, it's the largest paging carrier in the U.S.
Today, Spok's solutions are used to send more than 100 million messages each month in more than 2,200 hospitals. This includes 18 of the 20 hospitals (and all 10 of the children's hospitals) named in U.S. News & World Report's "America's Best Hospitals: the 2022-2023 Honor Roll and Overview."
More than 80% of Spok's revenue is reoccurring, originating from legacy wireless business and software maintenance contracts.
Spok Reports Solid Q3 Results & Increases Full-Year Guidance
For the third quarter ended September 30, Spok announced that its revenue slipped by 5.9% year-over-year to $33.7 million. Its net income in the third quarter of 2022 was $2.9 million, compared to a third-quarter 2021 net loss of $2.5 million. (Source: "Spok Reports Third Quarter 2022 Results," Spok Holdings Inc, October 26, 2022.)
The company reported 2022 third-quarter adjusted earnings before interest, taxes, depreciation, and amortization (EBITDA) of $4.7 million, versus an EBITDA loss of $2.5 million in the same prior-year period.
Other highlights of Spok Holdings Inc's third-quarter results include:
Software operations bookings increasing by 26% year-over-year
Wireless average revenue per unit going up by 1.5% year-over-year to $7.40
A cash, cash-equivalent, and short-term investment balance of $37.2 million
No debt
In the first nine months of this year, the company's adjusted EBITDA, excluding one-time costs related to its strategic business plan, was $16.9 million. With those one-time costs factored in, its adjusted EBITDA in the first nine months of 2022 was $1.0 million, compared to an EBITDA loss of $4.4 million over the first nine months of 2021. Also in the first nine months of this year, the company's software operations bookings increased by 18%, with 49 deals worth more than six figures.
Vincent D. Kelly, Spok Holdings Inc's CEO, commented, "We are continuing to invest in a targeted and limited manner in our Care Connect Suite of solutions to enhance our long-standing relationships with the nation's leading health care providers. Our sales team has also been producing strong results, booking multiple six-figure deals during the quarter and continuing to grow our pipeline." (Source: Ibid.)
Kelly added, "Going forward, we believe our extensive experience operating our established communication solutions will create significant value for stockholders by maximizing revenue and cash flow generation."
For fiscal 2022, Spok Holdings expects to report:
Total revenue in the range of $131.5 to $136.0 million, up from its previous guidance of $130.0 to $136.0 million
Adjusted operating expenses of $123.0 to $125.0 million, compared to its previous guidance of $123.3 to $126.1 million
Capital expenditures of $3.2 to $3.9 million, which is the same as its previous guidance
The Lowdown on Spok Stock
Spok Holdings Inc is an excellent ultra-high-yield dividend stock that has been providing investors with high underlying share-price growth.
The company has been reporting tremendous financial results, including a solid balance sheet. Furthermore, management has been advancing its business plan, which includes increasing the amount of money it returns to Spok stockholders as dividends.