Marathon Petroleum Boosts Dividend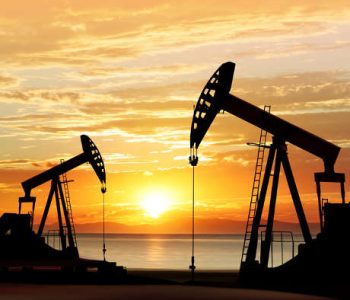 Increase Comes Amid Declining Profit
New York, NY — Marathon Petroleum Corp (NYSE:MPC) said it will raise its quarterly dividend by 12.5% to $0.36 a share from $0.32 a share.
"This increase in our dividend represents a compound annual growth rate of more than 29% from the dividend level established at the time MPC became a standalone public company," said Gary R. Heminger, MPC's chairman, president, and CEO. "This increase demonstrates our ongoing commitment to share the success of the business with our owners as we also continue to invest in future growth." (Source: "Marathon Petroleum Corp. increases dividend 12.5 percent," Marathon Petroleum Corp., July 27, 2016.)
The oil refiner's stock was up 1.4% in midday trade. Marathon Petroleum's stock has tumbled 26% year-to-date.
Marathon Petroleum also reported its second-quarter earnings fell three percent amid declines in its refining and marketing business. The Findlay, Ohio-based company said operating earnings in its refining and marketing business fell 8.6%, while its smaller Speedway and midstream segments both posted increases. (Source: Ibid.)
Overall, Marathon Petroleum reported a profit of $801 million, down from $826 million a year earlier. On a per-share basis, earnings were flat at $1.51 amid a decrease in shares outstanding.
The latest period included a benefit of $0.44 a share related to the reversal of the company's inventory valuation reserve due to improved prices. The quarter also includes a write-down of $0.03 a share related to the master-limited partnership with MPLX LP. Revenue decreased 18% to $16.81 billion.
"All segments of the business performed well in the second quarter," said Heminger. "Earnings benefited from improving crack spreads, robust product demand entering the summer driving and asphalt season, strong retail margins, and the inclusion of MarkWest in our consolidated results. The efficiency and flexibility of our integrated retail, logistics and refining system drives the diversified earnings power of the business, and we remain confident in our ability to deliver long-term value for our shareholders." (Source: Ibid.)
Analysts polled by Thomson Reuters expected a per-share profit of $0.97 and revenue. The company said the refining and marketing segment delivered strong results despite less favorable operating and market conditions during the quarter.
"Our integrated seven-refinery and extensive logistics network allows us to capture advantaged feedstock and other raw materials, as well as enhanced price realizations through our refined product distribution system. Our unique asset mix and flexibility position used to optimize operations even during disruptions such as those caused in the second quarter by the Canadian wildfires and refinery outages," Heminger said. (Source: Ibid.)