This Is Why Marathon Oil Is Surging Today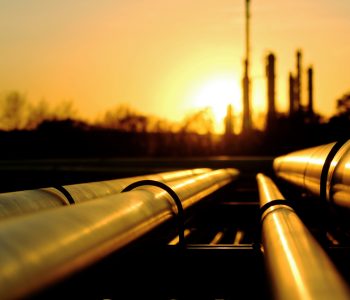 OPEC Deal Sends MRO Stock Skyrocketing
OPEC representatives reached a deal to cut oil output Wednesday, bringing much needed relief for energy producers like Marathon Oil Corporation (NYSE:MRO).
Representatives from the Organization of the Petroleum Exporting Countries (OPEC) edged closer to a deal to cut oil production. According to people close to the matter, members of the international cartel agreed to reduce output by more than 1.2 million barrels per day during a meeting in Vienna, Austria. If finalized, the deal will cut global output by one percent and reduce supplies below demand levels sooner than previously expected. (Source: "Oil Soars as OPEC Agrees to Cut Output," The Wall Street Journal, November 30, 2016.)
Oil prices surged following the announcement. Brent Crude soared more than seven percent, closing the trading session above $50.00 per barrel. U.S. West Texas Intermediate crude futures saw an increased of $2.43 to $47.66 a barrel.
Energy stocks rallied in lockstep. The SPDR Energy Select Sector ETF (NYSE:XLE) shot up 5.5% to a 16-month high in morning trading, with 34 of its 36 equity components trading higher. Marathon Oil was one of the industry's best performers, with MRO stock climbing $3.14, or 21%, to $18.09 per share.
Higher oil prices are a godsend for unconventional producers like Marathon.
The company owns vast swaths of shale and oil sands reserves, which require expensive "fracking" or refining techniques to unlock. The drop in energy prices has left many of these fields unprofitable, sending shares of MRO stock plunging 60% over the past two years.
The worst, though, could be over. Marathon has taken a number of steps to improve the efficiency of its operations over the past few years, including laying off staff, drilling on larger pads, and optimizing its fracking techniques. The combination of cost cuts and higher oil prices could push the firm back into profitability.
That's a big relief for shareholders. Following the drop in oil prices, executives were forced to cut the dividend 76%. Worse, executives have been forced raise money by issuing stocks just to keep the lights on. With energy prices soaring, stock issues could cease, and even a dividend hike may even be back on the table.
Traders will be watching for more clarity from OPEC in the coming days. Members have hinted they were targeting rates between $55.00 to $60.00 a barrel, a level that would boost the economies of energy exporters' countries that have been hit hard by low oil prices. If the cartel sticks to these objectives, it could signal the worst is over for shale producers like MRO stock.