Why Apple Is the Perfect Warren Buffett Dividend Stock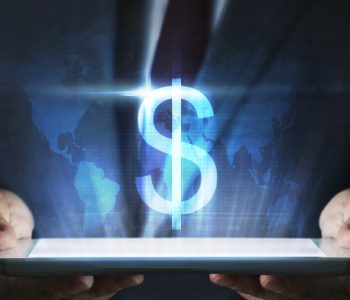 Warren Buffett Investment in Apple
Warren Buffett is considered by many as the greatest investor in the world, but he's not really known to be a frequent shopper in the tech sector. In fact, throughout his legendary investment career, the "Oracle of Omaha" never really chased after trending tech stocks, which makes Warren Buffett's investment in Apple Inc. (NASDAQ:AAPL) a bit surprising. So in this article, we are going to take a look at why Apple is the perfect Warren Buffett dividend stock.
Warren Buffett Buys Apple Stock
Warren Buffett's company Berkshire Hathaway Inc. (NYSE:BRK.B) first disclosed its stake in Apple stock in a 13F filing to the Securities and Exchange Commission in May 2016. At that time, Berkshire owned 9.81-million shares of AAPL stock, valued at approximately $1.07 billion. (Source: "Form 13F," United States Securities and Exchange Commission, May 16, 2016.)
Strictly speaking, it was one of Warren Buffett's investment managers—either Todd Combs or Ted Weschler—who built Berkshire's initial stake in Apple. But that was just the start. Since then, Berkshire has invested a lot more in this Cupertino, California-based tech giant.
Berkshire's latest annual report showed that by the end of 2016, the company owned more than 61-million shares of Apple stock, with a market value of nearly $7.1 billion at the year-end. (Source: "2016 Annual Report," Berkshire Hathaway Inc., last accessed March 7, 2017.)
But that still wasn't enough. In an interview with CNBC, Buffett revealed that in the just the first month of 2017, his company has more than doubled its stake in AAPL stock to 133-million shares. That's more than 2.5% of all the outstanding shares of Apple! Buffett's stake in the tech giant currently has a market value of $18.6 billion, making Apple stock one of Berkshire's largest holdings. (Source: "Billionaire Warren Buffett more than doubled his holdings in Apple in 2017," CNBC, February 27, 2017.)
Warren Buffett Portfolio
Below are the top 10 holdings in Warren Buffett's portfolio based on market value. As you can see, Apple has risen to become the third-largest holding of Berkshire, only behind Kraft Heinz Co (NASDAQ:KHC) and Wells Fargo & Co (NYSE:WFC). (Source: "Berkshire Hathaway Portfolio Tracker," CNBC, last accessed March 7, 2017.)
| | | | |
| --- | --- | --- | --- |
| Company Name | Stock Symbol | Number of Shares | Holding Value |
| Kraft Heinz Co | KHC | 325,634,818 | $29.7 Billion |
| Wells Fargo & Co | WFC | 479,704,270 | $28.0 Billion |
| Apple Inc. | AAPL | 133,000,000 | $18.6 Billion |
| The Coca-Cola Co | KO | 400,000,000 | $16.9 Billion |
| International Business Machines Corp. | IBM | 81,232,303 | $14.7 Billion |
| American Express Company | AXP | 151,610,700 | $12.1 Billion |
| Phillips 66 | PSX | 80,689,892 | $6.3 Billion |
| U.S. Bancorp | USB | 85,063,167 | $4.7 Billion |
| Charter Communications Inc. | CHTR | 9,443,491 | $3.1 Billion |
| Delta Air Lines, Inc. | DAL | 60,025,995 | $2.9 Billion |
Why Does Warren Buffett Own Apple Stock?
So, we known that Warren Buffett's Berkshire Hathaway has poured billions of dollars into Apple stock. Now let's take a look at why.
When asked why he bought so many shares of AAPL stock, Buffett said, "Because I liked it!"
Some investors like Apple stock simply because they love using the "iPhone." But that's not really the case for Warren Buffett. As a matter of fact, Buffett doesn't even use an iPhone.
"I don't have an iPhone," said the Oracle of Omaha during the CNBC interview. "I have an iPad. Somebody gave it to me though." (Source: CNBC, February 27, 2017, op cit.)
However, Buffett did notice how the iPhone could be an indispensable product to many consumers. "Apple strikes me as having quite a sticky product, and an enormously useful product to people that use it," he said.
And that brings us to what I believe is the No. 1 reason why Apple stock is a perfect Warren Buffett dividend stock: the "stickiness" of its products.
Wide Economic Moat
Coined by Warren Buffett himself, the term "economic moat" refers to a company's competitive advantage that can protect its profits from other businesses in the same industry. In the case of Apple, the unrivaled level of brand loyalty is one of the things that guards the company's massive profits.
It's easy to see how loyal Apple customers are: every time the company launches a new flagship iPhone, Apple fans around the world would line up outside Apple Stores hoping to be the first ones to get it. No other smartphone maker enjoys this level of customer loyalty and enthusiasm.
And it's not just the iPhone. According to the 2017 Customer Loyalty Engagement Index, Apple ranked number one in a number of categories. The company was recognized as the best representative of customer loyalty and enjoyment in smart phones, laptop computers, tablets, and online music. Its subsidiary, Beats by Dre, came in joint first with LG Electronics Inc. in the headphone category. (Source: "2017 Brand Keys Customer Loyalty Engagement Index," Brand Keys Inc, last accessed March 7, 2017.)
This kind of brand loyalty is one of the reasons why Apple is able to run a recurring business. And the ability to generate recurring business is one of the most important criteria when long-term investors like Warren Buffett make their investment decisions. A company could be making the hottest tech gadget today, but until it can demonstrate the ability to generate recurring revenue, don't expect the Oracle of Omaha to take out his checkbook.
So just how big is Apple's recurring business? Well, in just the December quarter alone, Apple sold 78.3 million units of iPhones. And that little device brought in $54.4 billion for the company. (Source: "Apple Reports Record First Quarter Results," Apple Inc., January 31, 2017.)
Some say that Apple was only able to succeed because of its first mover advantage in the smartphone industry. However, due to the huge following it has amassed over the years, the company doesn't need to be the first mover anymore when it wants to enter a new market.
For instance, Apple was not the first company to enter the smartwatch industry. In fact, when the company introduced the first "Apple Watch" in April of 2015, there were more than a dozen smartwatch products already available. But that did not prevent Apple from taking over the market. Since the release of the Apple Watch, the company has consistently dominated the smartwatch industry; in the fourth quarter of 2016, Apple had a whopping 63.4% market share of total smartwatch shipments. (Source: "Market share of smartwatch unit shipments by vendor from the 2Q'14 to 4Q'16," Statista, last accessed March 7, 2017.)
Ecosystem
Warren Buffett's investing philosophy stresses the importance of having a durable competitive advantage. In Apple's case, one of the things that equipped the company with such advantage is Apple's ecosystem.
You see, unlike many hardware device makers, Apple uses its proprietary operating system for all its products. This has two major benefits. First, when consumers get used to the system and want to keep using it, they would still choose Apple products when they upgrade their devices simply because Apple is the only company offering "iOS," "Mac OS," and "watchOS." Second, by using its own operating system, every device sold by Apple remains on its ecosystem. And now, Apple's ecosystem has over one-billion active devices. This creates huge monetizing opportunities in software and services. Last quarter, the company's services segment generated $7.2 billion in revenue.
Apple Stock Offers Value
Of course, as Warren Buffett's right-hand man, Charlie Munger, once said, "No matter how wonderful [a business] is, it's not worth an infinite price." And this brings us to another reason why Apple could be the perfect Warren Buffett stock: value.
If you have been following AAPL stock, you would know that it wasn't really all sunshine and rainbows for the iPhone maker. In fact, from July 2015 to May 2016, Apple stock tumbled more than 30%.
With such a dramatic downturn in Apple stock, the company's value started to appear. As a matter of fact, when Berkshire first announced its stake, Apple was trading at just 9.6 times its earnings. Now tell me, when was the last time you saw a solid company with a single-digit price-to-earnings (P/E) multiple?
Apple stock recovered from that tumble and has surpassed its previous all-time high. The thing is, the stock is still not that expensive. With a trailing P/E of 16.77x and a forward P/E of 13.7x, Apple stock actually offers good value for the money in what has become a rather bloated tech sector.
AAPL Stock Pays Dividends
Last but certainly not least, Apple stock is now paying dividends. Warren Buffett might be known for picking stocks that went up a lot, but over the years, he has also collected a good chunk of dividends. I have no doubt that reinvesting those dividends and letting the power of compounding do its magic has helped Buffett's portfolio generate its astronomical returns.
The launch of the first iPhone helped bring Apple stock back to the main stage, and in 2012, the company reinstated its dividend. Today, the iPhone maker pays $0.57 per share on a quarterly basis, translating to an annual dividend yield of 1.64%. Since resuming paying dividends, Apple's quarterly dividend rate has increased more than 50%.
The best part is, this could be just the start. In Apple's fiscal 2016, the company earned $8.31 per share and declared $2.18 of dividends per share, meaning it was paying out just over 26% of its earnings. Moreover, Apple has a huge pile of cash. While most of that cash is stored overseas, President Trump's plan to lower tax rates when companies repatriate their cash could allow Apple to bring some of its offshore profits back home. (Source: "Apple Reports Fourth Quarter Results," Apple Inc., October 25, 2016.)
With rock-solid operations, a low payout ratio, and a large cash pile, Apple stock's dividend increase in 2017 is almost guaranteed. Moreover, the company might be able to reward investors with a special dividend sometime down the road.
Final Words on Apple Stock: The Perfect Warren Buffett Dividend Stock
With 133-million shares of AAPL stock, Buffett is collecting more than $300.0 million a year in dividends alone. But collecting dividends is not the only reason why the Oracle of Omaha invested in Apple; Buffett also believes in the company's upside potential.
When asked which company he thinks will be able to reach $1.0 trillion in valuation between Apple and his own Berkshire Hathaway, Buffett said he'd, "bet on Apple."
There you have it. The iPhone maker has already provided enormous returns to shareholders, but the best could be yet to come for income investors of Apple stock.