Magna International Inc.: Time to Bail on MGA Stock?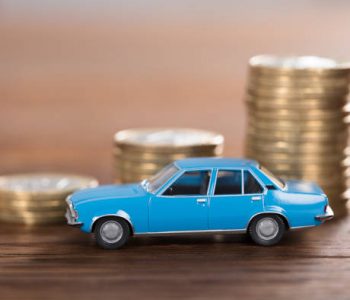 iStock.com/AndreyPopov
Magna Stock Taking a Tumble
Large-cap dividend growth stocks are not known for making big moves. But on August 8, shares of automotive supplier Magna International Inc. (NYSE:MGA) plunged seven percent as soon as the market opened.
Let's take a look at what happened and what this could mean for income investors.
The reason behind MGA stock's tumble was that the company reported earnings. Based on market participants' reactions, you may think that business must be slowing down.
However, that was not really the case. As a matter of fact, the company has been firing on all cylinders.
In the second quarter of 2018, Magna generated $10.3 billion in sales, which was not only a 12% increase year-over-year, but also a new record for the company. (Source: "Press Release – Magna Reports Record Second Quarter Results," Magna International Inc., August 8, 2018.)
Bottom-line results were equally impressive. Magna generated diluted earnings of $1.77 per share, up 23% year-over-year and marking a new second-quarter record. Excluding special items, the company's adjusted earnings came in at $1.67 per diluted share, up 15% from the prior year period.
The company has also been expanding its operations. "We made progress recently on some strategic fronts," said Don Walker, Magna's chief executive officer. "We signed an agreement with BJEV to expand our vehicle assembly operations into China and announced an acquisition that will expand our global footprint in Lighting." (Source: Ibid.)
Why MGA Stock Took a Hit
The problem is that, while these numbers looked great compared to last year, they missed Wall Street's expectations. Analysts expected Magna to report adjusted earnings of $1.74 per share on $10.5 billion of revenue.
Another thing that disappointed Wall Street traders was the company's new guidance. For full-year 2018, Magna now expects to generate $40.3 billion to $42.5 billion in total sales, down around 1.4% from its previous outlook range.
Management also revised its adjusted earnings guidance to a range of $2.3 billion to $2.5 billion for the year. Previously, they expected the company to earn between $2.4 billion and $2.6 billion.
According to Vince Galifi, the company's chief financial officer, the company's outdated outlook, "substantially reflects the strengthening U.S. dollar, reduced equity income from joint ventures in [Magna's] transmission business, and the estimated impact of tariffs." (Source: Ibid.)
Stock market investors are always forward-looking. Therefore, a downward revision to a company's guidance was far from good news. Still, to income investors, these numbers shouldn't cause much of a concern.
Magna International Inc: Still a Top Pick for Income Investors
You see, Magna is determined to return cash to investors through dividends. In just the last five years alone, the company's quarterly dividend rate went from $0.16 per share to $0.33 per share; that's an increase of 106%. (Source: "Summary of Dividends paid on Common Shares of Magna International Inc.," Magna International Inc., last accessed August 8, 2018.)
Trading at around $55.00 apiece, Magna stock has an annual yield of 2.4%.
The best part is, despite those dividend hikes, Magna has more than enough resources to cover its payout. In 2017, the company earned an adjusted net income of $5.96 per diluted share. Since it declared and paid total dividends of $1.10 per share for the year, its payout ratio came out to just 18.6%. (Source: "Press Release – Magna Announces Fourth Quarter and 2017 Results and Raises Quarterly Cash Dividend by 20%," Magna International Inc., February 22, 2018.)
In the first six months of 2018, Magna earned an adjusted net income of $3.51 per share while paying total dividends of $0.66 per share. That made for a payout ratio of 18.8%.
That's why, even though the company edged down its full-year earnings estimates, it should have no problem covering its dividends. At the same time, MGA stock's low payout ratio leaves plenty of room for future dividend increases. And given the company's impressive dividend growth history, management will likely want to continue the track record.
As it stands, Magna International Inc. remains a solid pick for dividend investors.