Magna International Inc. Provides More than Just Dividends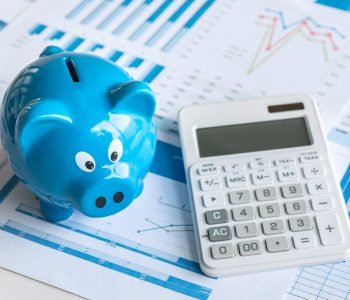 Why Magna Stock Could Be Special
When I first told Income Investors readers about Magna International Inc. (NYSE:MGA) in September 2017, I wrote that the company was "well-positioned to deliver rising payouts to shareholders."
Magna did not disappoint. Back then, MGA stock had a quarterly dividend rate of $0.275 per share. Today, it's at $0.43 per share, marking an increase of 56.4%. (Source: "Dividends," Magna International Inc., last accessed April 22, 2021.)
But dividends aren't the only thing Magna stock investors have collected over the years; the company's share price has also shot up. Assuming automatic dividend reinvestment, the total returns from MGA stock since my 2017 article was published is now over 95%.
However you look at it, this is a unique company.
Magna comes from the automotive sector, which is known for being cyclical. And that cyclicality is not a good thing when it comes to dividend safety. For instance, in light of the COVID-19 pandemic, Ford Motor Company (NYSE:F) suspended its quarterly dividend in March 2020, and General Motors Company (NYSE:GM) followed suit in April 2020. At the time of this writing, neither company has reinstated its dividend.
And yet, Magna International Inc., an automotive supplier, not only maintained its dividend payments in 2020, but also announced a 7.5% dividend increase in February 2021. The new dividend rate went into effect starting with the March 2021 payment. (Source: Ibid.)
Note that this marked Magna stock's 11th consecutive annual dividend increase. That's a very impressive track record, considering the cyclical nature of the automotive industry.
At its current share price, MGA stock offers an annual dividend yield of 1.8%.
Keep in mind that, although the company is headquartered in Aurora, ON, Canada, its shares are listed on both the Toronto Stock Exchange and the New York Stock Exchange. Moreover, its dividends are actually denominated in U.S. dollars, so it's very convenient for American income investors to own its shares.
Another major reason Magna International Inc. is unique is its growth potential. For the most part, the company is known for making body, chassis, exterior, seating, powertrain, electronic, vision, closure, and roof systems and modules for automakers.
That business doesn't sound very exciting, especially considering how badly the auto industry was hit by the pandemic last year. But the company actually has a few exciting tricks up its sleeves. In particular, it has aligned its engineering with secular trends, including electrification, autonomous driving, and new mobility.
For instance, Magna has established a joint venture with LG Electronics to manufacture e-motors, inverters, and onboard chargers—as well as complete e-drive systems for certain automakers. (Source: "2020 Annual Report," Magna International Inc., last accessed April 22, 2021.)
Magna has also formed a complete vehicle manufacturing joint venture operation with BJEV and has launched the "ArcFox α-T," the first vehicle in BJEV's all-new ArcFox brand.
Magna has also arranged to supply Fisker Inc (NYSE:FSR) with an electric vehicle platform, electrical/electronic architecture, engineering, manufacturing, and the complete advanced driver-assistance system for the "Fisker Ocean" SUV, with production expected to begin in the fourth quarter of 2022.
Simply put, Magna is well positioned for the car industry of the future.
And then there's the financial growth that the company has already been churning out.
In the fourth quarter of 2020, Magna generated $10.6 billion of sales, representing a 12% increase year-over-year. Its adjusted diluted earnings came in at $2.83 per share for the quarter, which more than doubled the $1.41 per share it earned in the year-ago period. (Source: "Press Release – Magna Announces Fourth Quarter 2020 Results and Outlook," Magna International Inc., February 19, 2021.)
In full-year 2020, Magna's sales of $32.6 billion represented a 17% decrease from 2019. However, that's not exactly a surprise, considering that vehicle production declines in the company's biggest markets of North America and Europe were 20% and 23% last year, respectively.
The best part is, while we're not fully out of the woods when it comes to the pandemic, Magna's business is projected to continue to expand. For 2021, management expects the company's total sales to be between $40.0 and $41.6 billion, which would not only represent a big increase from 2020, but also mark an improvement from the pre-pandemic 2019 level. By 2023, the company's total sales are expected to reach $43.0 to $45.5 billion.
Magna has made it very clear that it will continue returning cash to investors. In the company's latest earnings conference call, its chief financial officer, Vince Galifi, said, "Growing the dividend remains a priority at Magna. We maintained our dividend during last year's COVID prices when a number of our peers cut their dividend…We have increased dividends per share at a CAGR of 13% going back to 2010." (Source: "Magna International Inc. (MGA) CEO Swamy Kotagiri on Q4 2020 Results – Earnings Call Transcript," Seeking Alpha, February 19, 2021.)
Bottom Line on Magna International Inc.
Magna International Inc.'s electrification effort is probably one of the factors behind the rise in Magna stock over the past year. After all, quite a few electric vehicle stocks had shot through the roof during that time.
The growth story at Magna is just unfolding. Adding in a steadily increasing stream of dividends, it's easy to see why MGA stock could be an opportunity for income investors.