Magna International Inc.: Get Ready for Another Dividend Hike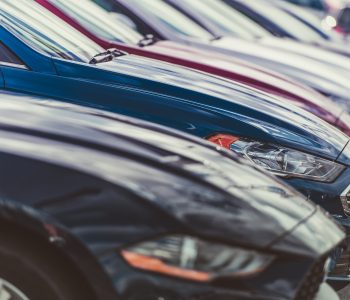 MGA Is a Top Dividend Growth Stock
To income investors, few things are better than a company that delivers dividend increases like clockwork. Think about it: when you are a shareholder of such a company, not only will you be able to collect steady dividend checks, but you will also know exactly when the next "pay raise" is going to be.
In the case of Magna International Inc. (NYSE:MGA), the good news should arrive within weeks.
I will explain.
Headquartered in Aurora, Ontario, Canada, Magna is a global automotive supplier. The company currently has 346 manufacturing facilities and 92 product development, engineering, and sales centers located in 28 countries around the world. (Source: "Magna Announces Third Quarter Results," Magna International Inc, November 8, 2019.)
Its product capabilities include active driver assistance, body, chassis, electronics, exterior, powertrain,  and seating. The company also has complete vehicle engineering and contract manufacturing expertise.
Magna's automotive parts are supplied to General Motors Company (NYSE:GM), Ford Motor Company (NYSE:F), Fiat Chrysler Automobiles NV (NYSE:FCAU), and Tesla Inc (NASDAQ:TSLA), just to name a few.
Worth noting is that Magna stock is listed on both the Toronto Stock Exchange and the New York Stock Exchange, so it's very convenient for U.S. investors to own shares.
In fact, because the dividends of Magna International Inc. are denominated in U.S. dollars, American income investors don't even have to worry about exchange-rate fluctuations—something that can be a hassle when you add a foreign dividend stock to your income portfolio.
Right now, Magna stock has a quarterly dividend rate of $0.365 per share, which comes out to an annual yield of 2.8%. (Source: "Dividends," Magna International Inc., last accessed January 29, 2020.)
Even though the automotive industry is known for being cyclical, Magna's dividends are quite safe. According to its latest earnings report, the company generated adjusted diluted earnings of $1.41 per share in the third quarter of 2019. (Source: Magna International Inc, November 8, 2019, op. cit.)
That means, with a cash dividend of $0.365 per share, the company was paying out just over a quarter of its profits.
It's a similar story when you look further back. In the first nine months of 2019, Magna's adjusted diluted earnings came in at $4.63 per share. Its dividend payments, on the other hand, totaled $1.095 per share for this period. Therefore, the company's profit covered its payout more than four times over.
Of course, you can find plenty of stocks with higher yields than MGA stock. But as I mentioned earlier, Magna is a company that delivers dividend increases on a regular basis.
Why the Best Could Be Yet to Come for Magna International Inc. Investors
First, while the automotive industry can have its ups and downs, Magna has maintained such a conservative payout ratio that, even if business slows down, chances are it would still earn enough money to support the payout. At the same time, a low payout ratio leaves plenty of room for future dividend increases.
Second, Magna recently issued its own guidance, projecting substantial financial strength in the years ahead.
In particular, management expects the company to earn $38.0 to $40.0 billion of sales in 2020. By 2022, that number is forecast to grow to $40.5 to $43.5 billion. (Source: "Press Release – Magna Announces Outlook," Magna International Inc., January 16, 2020.)
Moreover, from 2020 to 2022, the company is expected to generate approximately $5.5 billion in free cash flow. That's nearly one-third of Magna's market capitalization at the moment. Being able to generate huge amounts of free cash flow should allow the company to return some serious cash to investors.
Last but certainly not least, Magna has been buying back its shares, showing that it's willing to return cash to investors in the form of dividends. In the presentation accompanying its new outlook, the company said clearly that "dividend growth remains a priority." (Source: "2020 Outlook," Magna International Inc., January 16, 2020.)
Bottom line: if an investor has Magna stock today, I believe they'll be able to collect higher yield on cost in the years to come. In fact, based on the company's previous patterns, the next dividend increase should be announced before the end of February.