Magellan Midstream Partners, L.P.: Already Yielding 7%, Ready to Pay Even More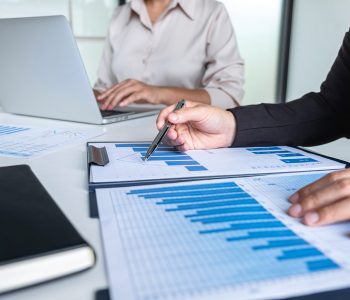 A Top Dividend Growth Stock You Likely Haven't Considered
If you look up Magellan Midstream Partners, L.P. (NYSE:MMP) on Google Finance, MarketWatch, or Yahoo! Finance, you'll see that the stock has an annual distribution yield of around 7.0%. And that's pretty good, considering that most stocks trading in today's market don't even yield half as much.
Better yet, if an investor purchases MMP stock today, they will likely earn a yield on cost that's higher than 7.0% this year.
Let me explain.
Magellan Midstream Partners is a master limited partnership (MLP) headquartered in Tulsa, Oklahoma.
It owns the longest refined petroleum products pipeline system in the U.S., reaching almost 50% of the country's refining capacity. At the same time, the MLP has facilities capable of storing more than 100 million barrels of petroleum products such as crude oil, gasoline, and diesel fuel. (Source: "Wells Fargo Midstream Symposium," Magellan Midstream Partners, L.P., December 11, 2019.)
Like most MLPs, Magellan follows a quarterly distribution schedule. Right now, it has a quarterly distribution rate of $1.0275 per unit. (Source: "Cash Distributions," Magellan Midstream Partners, L.P., last accessed January 31, 2020.)
With Magellan Midstream Partners stock trading at $58.65 per unit, the quarterly payout translates to—as mentioned earlier—an annual yield of about 7.0%.
But here's the neat part: while that yield is considered pretty generous in this day and age, Magellan doesn't just pay a steady distribution. In fact, the current quarterly cash distribution, which was announced in January, was MMP stock's 71st distribution increase since its initial public offering (IPO) in 2001.
In other words, since the MLP's IPO, management has raised the payout almost every single quarter.
From its initial annualized distribution rate of $0.525 per unit to the current $4.11 per unit, Magellan's payout has grown by a whopping 683% since it went public.
Growing Distributions Backed by Solid Financials
Income investors will be glad to know that, despite all the distribution increases, Magellan Midstream Partners has no problem covering its payout.
In 2019, the partnership generated $1.3 billion of distributable cash flow. That number not only represented a 16.9% increase year-over-year, but it was also 1.4 times the amount needed to pay distributions related to 2019. (Source: "Magellan Midstream Reports Fourth-Quarter 2019 Financial Results," Magellan Midstream Partners, L.P., January 30, 2020.)
Of course, past performance does not guarantee future results, especially when it comes to companies in the energy sector.
But here's the thing: in the partnership's fourth-quarter earnings release, management said they expect to increase Magellan Midstream Partners stock's annual cash distribution by three percent in 2020.
And because the MLP is expected to generate distributable cash flow of $1.2 billion this year, it would still achieve a solid distribution coverage ratio of 1.25 times. Note that the projection for the 2020 distributable cash flow already assumes a less favorable commodity price environment than 2019.
Will the company keep giving investors "pay raises" on a quarterly basis?
Yes. When discussing the MLP's 2020 distribution target during the latest earnings conference call, Magellan's chairman, president, and chief executive officer Michael Mears said, "We plan to achieve this goal with a 0.75% quarterly increments, consistent with our 2019 approach." (Source: "Magellan Midstream Partners LP (MMP) CEO Michael Mears on Q4 2019 Results – Earnings Call Transcript," Seeking Alpha, January 30, 2020.)
And that's not all.
While paying a quarterly distribution is the most common way for an MLP to return cash to investors, Magellan is doing more than that. On January 21, the partnership announced a unit repurchase program. Under the program, the MLP is allowed to repurchase up to $750.0 million of its common units through 2022. (Source: "Magellan Midstream to Sell Select Marine Terminals, Announces Unit Repurchase Program," Magellan Midstream Partners, L.P., January 21, 2020.)
For an MLP, a unit repurchase program works just like a share purchase program does for other companies. As Magellan buys back its units, it reduces the number of units outstanding. So, over time, each remaining unitholder gets to own a slightly larger portion of the partnership.
Last but certainly not least, Magellan may also do something that's rarely seen in the MLP world: pay a special distribution.
In the latest earnings conference call, Mears said, "we also believe that payment of a special distribution, while not talked about much in the midstream space could make a lot of sense as well, returning cash to investors immediately in a very tax efficient way." (Source: Seeking Alpha, January 30, 2020, op. cit.)
Bottom Line on Magellan Midstream Partners, L.P.
Put it all together and it's easy to see that MMP stock could be something special.
Magellan Midstream Partners, L.P. has an impeccable distribution-growth track record since its IPO nearly two decades ago, despite the volatile commodity-price environment. The partnership generates solid cash flows to support its payout, and it plans to further increase its distribution on a quarterly basis. Adding in its unit buyback program and potential special distributions, Magellan Midstream Partners stock looks like a solid income play for 2020.