Magellan Midstream Partners, L.P.: Can an 8.6%-Yielder Be Reliable?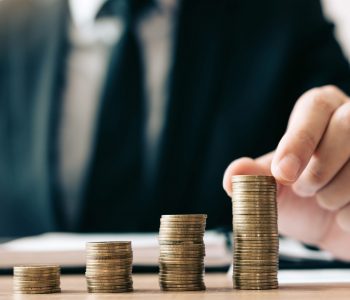 Looking for High-Yield Stocks? Read This!
To yield hunters, the biggest challenge today isn't that there are no high-yield stocks. Using a stock screener from any financial web site, you'll easily find stocks paying eight percent, nine percent, or even double-digit percentages.
The challenge is finding stocks with reliable payouts. What often happens is that an ultra-high-yielder does just fine during the good times, but as soon as the operating environment changes, it slashes its dividends.
Just ask anyone who owned a portfolio of high-yield energy stocks before the COVID-19 outbreak, and you'll see what I mean. The pandemic sent oil prices tumbling, and dividend cuts were very common.
And that's why Magellan Midstream Partners, L.P. (NYSE:MMP) stands out from the crowd. This midstream partnership has been a generous yielder since it was created in February 2001. Yet MMP stock's distribution has been either steady or increasing—there were zero payout cuts in over two decades! (Source: "Cash Distributions," Magellan Midstream Partners, L.P., last accessed August 2, 2021.)
Moreover, even though commodity prices often go on roller-coaster rides, Magellan Midstream Partners stock has delivered substantial distribution growth over the years. Notably, from 2010 to 2019, the partnership was hiking its payout every single quarter.
We know what happened next. As mentioned earlier, the COVID-19 pandemic started sending shock waves across the energy world. Demonstrating its resilience, Magellan chose to maintain its quarterly distribution rate at $1.0275 per unit.
At its current unit price, MMP stock yields 8.6%. So the big question now is whether the partnership can afford this elevated level of payout.
Well, in Magellan's past, it had a pretty solid track record of covering its distributions. And that track record included the pandemic-impacted 2020.
During that year, the partnership generated nearly $1.1 billion in distributable cash flow, representing a decline from the $1.3 billion earned in 2019. However, the amount provided just over 1.1-times coverage for the distributions related to 2020, so the payout was safe. (Source: "Magellan Midstream Reports Fourth-Quarter 2020 Financial Results," Magellan Midstream Partners, L.P., February 2, 2021.)
Fast-forward to this year and we see that, in the first six months of 2021, Magellan Midstream's distributable cash flow totaled $516.0 million. Considering that the partnership paid $466.0 million in cash distributions for this period, its distribution coverage ratio arrived at 1.1. So again, there was a margin of safety. (Source: "Magellan Midstream Reports Second-Quarter 2021 Financial Results," Magellan Midstream Partners, L.P., July 29, 2021.)
Now, note that Magellan did spend $241.5 million on expansion capital in the first half of this year. But it also completed some asset sales, collecting total proceeds of $332.9 million. Combining these two figures with the partnership's $516.0 million in distributable cash flow, its free cash flow was $607.4 million during this period. And its free cash flow after distributions was $141.4 million.
Of course, these numbers are from the past, and past performance is no guarantee of future results. Given the uncertainty in the commodity-price environment, many energy companies aren't issuing any forward guidance at this point.
But Magellan Midstream Partners, L.P. has provided an outlook. Management said they intend to maintain the partnership's quarterly cash distribution at the current level for the remainder of this year. They also expect Magellan to generate distributable cash flow that's nearly 1.2 times the amount needed to cover its payout. Furthermore, the company's free cash flow is projected to be nearly $1.3 billion for 2021, which would result in more than $350.0 million after paying distributions.
In the long run, the partnership is targeting an annual distribution coverage ratio of at least 1.2.
If you're wondering how Magellan will use those excess funds, here's what CEO Mike Mears said at the company's earnings conference call in July: "Our capital allocation priorities for free cash flow after planned distributions remain great growth capital investments with attractive returns and equity repurchases. Special distributions continue to be an option, but they're not currently our preferred path." (Source: "Magellan Midstream Partners' (MMP) CEO Mike Mears on Q2 2021 Results – Earnings Call Transcript," Seeking Alpha, July 29, 2021.)
Bottom Line on Magellan Midstream Partners, L.P.
To sum up, Magellan Midstream Partners, L.P. is a high-yield stock that has covered its payout in the past and has issued clear guidance that it could continue doing so in the future. At this point, MMP stock's distributions are being maintained at the current level, and special distributions are not a priority.
That said, the fact that management mentioned the words "special distribution" in the conference call should be a sign that the partnership has no problem affording its regular payout. Magellan Midstream Partners stock is one of the rare eight percent-plus yielders that investors may actually be able to count on in today's market.