Is This 10% Yield Actually Safe?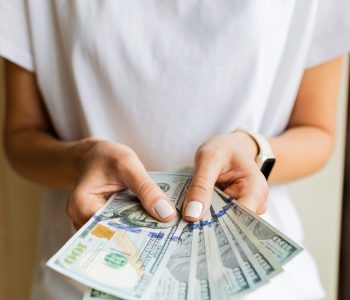 Can You Trust Magellan Midstream Partners, L.P.'s 10% Yield?
If you scan through the list of stocks I've highlighted to subscribers of my paid advisory Retirement Riches, one losing position might stand out: Magellan Midstream Partners, L.P. (NYSE:MMP).
It's frustrating to watch. Investors love the pipeline partnership for its reliable cash flows and generous yield (about 10% at the time of this writing). But thanks to the downturn in the energy patch, Wall Street has dumped shares of any business related to oil and gas.
Which raises the question, "Is Magellan's 10% payout actually safe?" It's a reasonable concern, especially when you see a stock's yield tick into the double-digits. So let's take a quick dive into the financials.
Admittedly, the COVID-19 pandemic has taken a bite out of Magellan's business.
At the height of the economic downturn, oil prices actually turned negative, meaning energy companies would actually pay you to take the stuff off their hands. That predictably forced producers to cut back their output for the foreseeable future.
So with fewer barrels flowing through its network, Magellan has seen a drop in its fee income. For the first nine months of 2020, its revenues dipped seven percent from the same period last year. And analysts don't expect a quick rebound in the top-line results anytime soon. (Source: "Magellan Midstream Partners, L.P. Consolidated Statements of Income," Magellan Midstream Partners, L.P., last accessed December 10, 2020.)
That said, Magellan still generates more than enough money to fund its distribution.
In the pipeline business, we use a metric called distributable cash flow to measure business performance. This gives us a good insight into how much cash a partnership can pay out to investors during a given period.
For full-year 2020, Magellan executives project that the company's distributable cash flow will top $1.0 billion. Over the same period, the partnership is on track to send out somewhere in the ballpark of $900.0 million to unitholders, based on the current payout. (Source: Ibid.)
Generally, I like to see companies pay out no more than 90% of their profits as dividends. This ensures that executives leave themselves with a little bit of financial wiggle room to keep making payments in the event of a downturn.
No doubt, Magellan's 90% payout ratio sits at the very upper end of my comfort zone. But given the partnership's clean balance sheet, modest debt load, and stabilizing cash flows, I don't think MMP unitholders have too much to worry about.
In fact, Wall Street expects a quick recovery.
The U.S. economy has already started to recover from the worst of the COVID-19 recession. With conditions starting to return to normal, analysts expect a reasonably quick rebound in oil-patch activity.
Moreover, Magellan Midstream Partners, L.P. has done a great job responding to the crisis. Its executives have taken prudent measures to shore up the partnership's balance sheet, dial back expansion projects, and slash overhead costs. Those initiatives will eventually pad Magellan's bottom line, providing a bit more of a safety net for its distribution.
In other words, this 10% yield looks safe for now.