Macy's Stock: Why Is Macy's Inc Getting Hammered Today?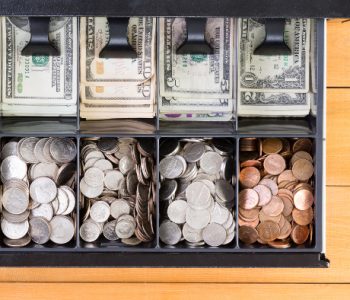 Macy's Stock Plunges in After-Hours Trading
2016 was a good year for the U.S. stock market, but Macy's Inc (NYSE:M) stock lagged behind. In 2017, it's not having a good start either. Macy's stock plunged more than 10% in after-hours trading on Wednesday, January 4. Let's take a look at why.
The company made several announcements. First of all, Macy's is closing 68 stores and will reorganize the field structure for its remaining locations. The restructuring would result in cutting 6,200 jobs in early 2017. (Source: "Macy's, Inc. Announces Actions to Streamline Store Portfolio, Intensify Cost Efficiency Efforts and Execute Real Estate Strategy," Macy's Inc, January 4, 2017.)
These store closures are expected to reduce Macy's 2017 sales by approximately $575.0 million.
"While we are pleased with the strong performance of our highly developed online business, as well as the progress we have made on selling and visual presentation programs and expense reduction initiatives in 2016, we continue to experience declining traffic in our stores where the majority of our business is still transacted," said Terry J. Lundgren, Macy's chairman and chief executive officer, in a statement on Wednesday.
The company also reported sales numbers for the holiday season, and they weren't very cheerful. In the months of November and December 2016 combined, comparable store sales declined by 2.1% year-over-year. For full-year 2016, Macy's maintains its previous prediction that comparable sales would decrease 2.5% to three percent. (Source: "Macy's, Inc. Reports November/December Sales and Revises 2016 Guidance," Macy's Inc, January 4, 2017.)
Earnings guidance has been lowered as well. Macy's now expects full-year 2016 diluted earnings per share (EPS) to be in the range of $2.95 to $3.10. The previous EPS guidance range was $3.15 to $3.40.
After these announcements, Macy's stock tumbled more than 10% in after-hours trading on Wednesday, as noted. In 2016, Macy's stock climbed 2.4%.