Macy's Inc: A Value Stock That Also Pays 3.9%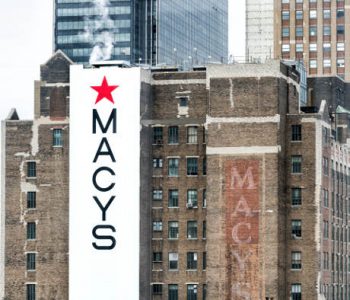 iStock.com/krblokhin
Consider M Stock for Value and Income
When investors are looking for value, they usually have to check out the not-so-hot tickers in the market. Think about it, if a stock had just soared through the roof, it's probably not going to be cheap anymore.
But sometimes, there are exceptions.
Macy's Inc (NYSE:M) is one of the top performers of the S&P 500 Index so far in 2018. Year-to-date, the stock surged 53.8%.
And if you look a bit further back, you'd see that since bottoming out last November, shares of this Cincinnati, Ohio-based department store company have climbed more than 120%.
For value-conscious income investors, it's usually not a good idea to get into a stock after it has skyrocketed. But the neat thing is, while Macy's stock had quite a rally, it's not really expensive.
In fact, based on several valuation metrics, the company actually trades cheaper than many of its peers.
Right now, Macy's Inc has a price-to-earnings (P/E) multiple of 9.43 times, significantly lower than the department store sector's average P/E multiple of 19.04 times. (Source: "Macy's Inc (M.N)," Reuters, last accessed August 6, 2018.)
At the same time, the company's price-to-sales ratio of 0.25 times and its price-to-cash flow ratio of 3.74 times are also substantially lower than the department store sector's averages of 1.96 times and 13.63 times, respectively.
Now, you are probably wondering how a stock can have such attractive valuations after shooting through the roof.
Well, the answer is quite simple: Macy's Inc used to be a beaten-down retailer.
Macy's Inc: Department Store Giant Making a Turnaround
If you have been following the markets, you would probably have heard of the threat of the e-commerce industry to brick-and-mortar retailers. Because consumers today can purchase a wide range of products online through a few clicks, investors have been concerned that business would slow down at physical retailers.
As a result, stocks of these companies took a tumble. Among retailers, department store operators were hit particularly hard. Macy's stock, for instance, plunged more than 45% since the summer of 2015.
In other words, despite being one of the best-performing S&P 500 companies in 2018, Macy's Inc is actually a beaten-down retailer stock. That's why the company can still offer good value for money at the current prices.
Furthermore, unlike most other beaten-down retailer stocks, Macy's Inc has been making a solid turnaround in its business.
In the first quarter of the company's fiscal year 2018, which ended May 5, Macy's generated $5.54 billion of revenue, marking a 3.6% increase year-over-year. Comparable store sales, a critical measure of a retailer's performance, grew 3.9% year-over-year at the company's owned stores. On an owned-plus-licensed basis, comparable store sales were up 4.2%. (Source: "Macy's, Inc. Reports First Quarter 2018 Earnings," Macy's Inc, May 16, 2018.)
Bottom line improvement turned out to be even more impressive. Excluding impairment and other costs, Macy's earned an adjusted net income of $0.48 per share in its first quarter, marking an 84.6% increase from the year-ago period.
Lock in a 3.9% Dividend Yield
Delivering solid growth in both top and bottom line numbers is no easy feat. And that's a major reason why M stock has started to regain its investor appeal.
Another thing going for this department store giant is its generous dividend policy. Paying quarterly dividends of $0.3775 per share, Macy's Inc offers investors an annual dividend yield of 3.9%, which more than doubles the yield of the average S&P 500 company. (Source: "S&P 500 Dividend Yield," Multpl.com, last accessed August 7, 2018.)
Furthermore, despite the downturn in the retail sector, the company has no problem meeting its dividend obligations. Macy's adjusted earnings of $0.48 per share in the first quarter provided ample coverage of its quarterly dividend payment of $0.3775 per share.
Going forward, management expects Macy's to earn an adjusted net income of between $3.75 and $3.95 per share in its full-year fiscal 2018. Considering that the company is on track to pay total dividends of $1.51 per share for the year, the projected earnings figures would leave a wide margin of safety.
With attractive valuations, a high dividend yield, and a turnaround business, Macy's stock could be an opportunity for income investors.