Macy's Inc Earnings: Will M Stock Increase Its Dividend?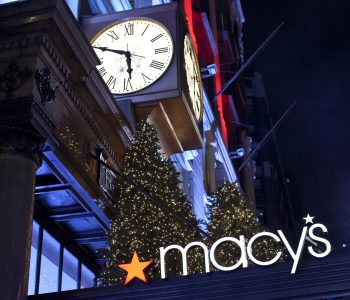 iStock.com/JaysonPhotography
Macy's Inc Returning Value to Investors
"With a profitable retail business, a huge real estate portfolio, and handsome dividends, it is a company that income investors should not ignore."
That's what I told Income Investors readers about Macy's Inc (NYSE:M) last summer.
I hope you followed my advice. Since that article was published, Macy's stock price has climbed 25%. And that does not include the company's generous dividend payments along the way.
Now, Macy's will be reporting its earnings again soon. The company is scheduled to report its first-quarter fiscal 2018 earnings on May 16 before the bell.
Let's take a look at what the latest M stock news could mean for dividend investors.
In today's market, beating Wall Street's earnings expectations can help boost a company's investor appeal. And this time, Wall Street has some high expectations for the Cincinnati, Ohio-based department store giant.
For the first quarter of Macy's fiscal-year 2018, analysts expect the company to earn a net income of $0.35 per share. This would represent a 45.8% increase from the $0.24 per share earned in the year-ago period. (Source: "Macy's, Inc. (M)," Yahoo! Finance, last accessed May 10, 2018.)
The top-line number is expected to grow as well. On average, Wall Street projects Macy's revenue to come in at $5.39 billion for the first quarter, a one-percent improvement from the first quarter of its fiscal 2017.
Over the past 12 months, Macy's Inc has beaten analysts' earnings per share (EPS) estimates in three of the four quarters.
First-Quarter 2018 M Stock Statistics

Estimated Earnings Per Share

$0.35

Change From Year-Ago Earnings Per Share

45.8%

Estimated Revenue

$5.39 Billion

Change From Year-Ago Revenue

1.0%

Earnings Beat in the Past 4 Quarters

3 Times
(Source: Ibid.)
Will Macy's Stock Increase Its Dividend?
If you've been following the markets, you would know that the retail industry hasn't been in the best of shape lately. As consumers have embraced online shopping, quite a few brick-and-mortar retailers have experienced slowing sales.
Macy's Inc's total sales in its fiscal-year 2017 came in at $24.8 billion, which was down 3.7% from fiscal-year 2016. Comparable sales, a critical measure of a retailer's performance, declined 2.2% in 2017. (Source: "Macy's, Inc. Reports Fourth Quarter and FY 2017 Earnings and Provides 2018 Guidance," Macy's Inc, February 27, 2018.)
However, the company's dividends remained solid. In fiscal-year 2017, Macy's generated adjusted earnings of $3.77 per diluted share. Considering that the company declared total dividends of $1.51 per share for the year, it had a payout ratio of just over 40%.
Despite M stock's conservative payout ratio, investors have been concerned about its dividend safety. The reason is that, if business continues to decline, there could be a payout cut at some point down the road.
However, if the company delivers on Wall Street's anticipated earnings growth, it would have a good chance of covering its payout in full-year fiscal 2018.  Based on its current financials, the company will likely maintain its current quarterly dividend rate.
Trading at around $29.40 apiece, M stock has an annual dividend yield of 5.1%.