Macquarie Infrastructure Corp Hikes Dividend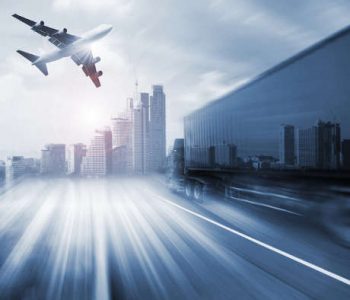 Fuel Supplier Benefits from Both Margin, Volumes
New York, NY — Macquarie Infrastructure Corp (NYSE:MIC) raised its quarterly dividend by 12.6% to $1.25 per common share as the energy supplier benefited from increases in both volume and margin on fuel sales.
Macquarie Infrastructure reported net income of $21.1 million versus a net loss of $63.5 million in the second quarter of 2015. For the six months ended June 30, MIC reported net income of $41.3 million versus a net loss of $154 million in the prior comparable period.
MIC's revenue decreased 6.2% to $398 million when compared to the same period last year. The decrease in the quarter reflects declines in the cost of jet fuel sold by Atlantic Aviation and gas sold by Hawaii Gas.
"The receipt of regulatory consents and approval by our board of directors of our investment in containerized LNG in Hawaii and the expansion of BEC in New Jersey means that our backlog of growth investments is now nearly $370.0 million," the company said in a statement. (Source: "Macquarie Infrastructure Corporation Reports Second Quarter 2016 Financial Results," Business Wire, August 2, 2016.)
Net income increased primarily as a result of the absence of any performance fees payable to the company's manager, the absence of transaction related expenses in connection with the acquisition of Bayonne Energy Center in 2015, and the generation of increased gross profit by each of MIC's operating companies in 2016. Partially offsetting the increases were higher interest expenses and an increased provision for income taxes, the statement added.
Reflective of the performance of MIC's businesses during the period, the company's board of directors has authorized a cash dividend of $1.25 per share, or $5.00 annualized, for the second quarter of 2016. The dividend will be payable August 16, 2016 to shareholders.
"Our businesses performed well during the second quarter and produced a result consistent with our guidance for the full year," said James Hooke, chief executive officer of MIC. "Both Atlantic Aviation and the businesses comprising our Contracted Power and Energy (CP&E) segment delivered attractive year on year growth – Atlantic benefited from increases in both volume and margin on fuel sales as well as contributions from acquisitions completed in 2015 and 2016 and BEC produced more power than it did in the second quarter of last year." (Source: Ibid.)
MIC remains on target to deliver a previously announced increase in its 2016 dividend to between $5.00 and $5.10 per share, up from $4.46 in 2015. Through two quarters, MIC will have distributed $2.45 per share in dividends.