Macquarie Infrastructure Corp: Can You Count on This 10% Yield?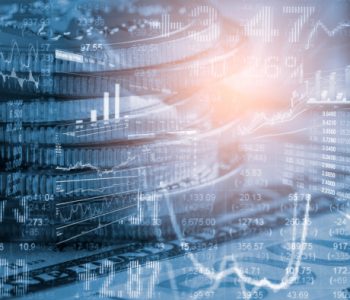 iStock.com/phongphan5922
Have You Considered MIC Stock?
Today's article highlights one of my favorite types of businesses: infrastructure.
I'm not talking about the construction of infrastructure assets, as that can be very costly and filled with uncertainty. Instead, I'm talking about owning, operating, and earning outsized cash flow from possessing these assets.
The company in question is Macquarie Infrastructure Corp (NYSE:MIC), which owns, operates, and invests in a diversified portfolio of infrastructure businesses.
Right now, the company's portfolio consists of the following:
International-Matex Tank Terminals: A bulk liquid terminals business.
Atlantic Aviation: An airport services business.
MIC Hawaii: A group of companies that include Hawaii Gas—the only utility gas distributor in the state—and several smaller energy services businesses in Hawaii.
Contracted Power: A portfolio of electricity generating assets.
The reason why I like infrastructure assets is that while they are costly to build and not easy to replace, once up and running, the costs of running and maintaining those businesses are generally predictable.
In the case of Macquarie Infrastructure Corp, most of its businesses operate within a regulated or contractual framework. What's more, the physical assets it owns are difficult to substitute around. This means the company does not have to worry too much about competition and can run a relatively stable business.
And as we learned in Economics 101, when competition is limited, firms earn higher profits than under a perfectly competitive environment.
With stable operations and outsized profits, MIC stock is well-positioned to return cash to investors on a regular basis.
Macquarie Infrastructure Corp: A Generous Dividend Payer
Indeed, the company offers a very generous dividend policy. With a quarterly distribution rate of $1.00 per share, MIC stock has an annual yield of 10%.
I know, in this day and age, a double-digit yield seems too good to be true. With the average S&P 500 company paying just two percent, how can a company offer a yield five times the benchmark's average?
Well, if you look at MIC stock's financials, you would see that the company actually has enough resources to support its generous dividends.
According to the latest earnings report. Macquarie Infrastructure Corp generated $127.5 million in adjusted free cash flow in the third quarter of 2018. Its dividend payment, on the other hand, amounted to $85.6 million for the quarter. (Source: "MIC Reports Third Quarter 2018 Financial Results, Announces Cash Dividend Of $1.00 Per Share," Macquarie Infrastructure Corp, October 31, 2018.)
In other words, Macquarie earned more than enough cash to cover its quarterly dividend payment.
Not a Perfect High-Yield Stock
Still, like most ultra-high yielders, MIC stock is not perfect.
For one, while the amount of adjusted free cash flow was enough to cover the dividend, it represented an 11.7% decline from a year ago. In the third quarter of 2017, the company's adjusted free cash flow totaled $144.4 million.
Secondly, while Macquarie Infrastructure Corp offers a high yield, its current cash payout is actually lower than before.
In February of 2018, the company declared a quarterly dividend of $1.44 per share. In the same press release, management announced that going forward, the company would be paying quarterly dividends of just $1.00 per share. That's a cut of over 30%. (Source: "MIC Reports 2017 Financial Results, Increase in Quarterly Dividend," Macquarie Infrastructure Corp, February 21, 2018.)
Income investors do not like dividend cuts. MIC stock fell sharply after management slashed the payout. And that tumble in share price is one of the reasons why the company can offer such a high yield today.
Still, as we have seen in the third-quarter results, Macquarie Infrastructure did generate enough cash to support its current payout. So it's not the end of the world.
"Assuming no material deterioration in the health of the economy, and the continued stable performance of our businesses, we remain confident in the sustainability of our dividend," said Chief Executive Officer Christopher Frost. (Source: Macquarie Infrastructure Corp, October 31, 2018, op cit.)
There you have it. MIC stock is not a slam dunk, but the company does have a solid business in place. If Macquarie Infrastructure Corp can maintain its current payout, its 10% yield could be worth a look.