Macerich Co: Will This 11.3% Yielder Make a Turnaround?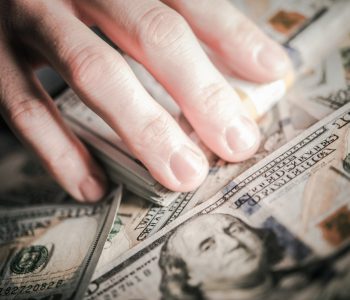 1 High-Yield Stock to Think About
Beaten-down stocks can offer some of the biggest yields, with Macerich Co (NYSE:MAC) being the latest example.
Headquartered in Santa Monica, California, Macerich is a real estate investment trust (REIT) that acquires, leases, manages, and develops regional malls throughout the United States.
Income investors are no stranger to REITs. These entities are mostly giant landlords that collect rental income from their properties and then pass that income to shareholders through dividends. The business model has been working well for REIT investors for decades.
However, due to a major downturn in the MAC stock price, the company's yield is now at a jaw-dropping level.
You see, about a year ago, Macerich was trading at $50.64 per share. Today, the company has a stock price of $26.51 per share. That's a drop of 47.7%!
During this downturn in share price, the REIT's dividend payout stayed the same. And due to the inverse relationship between dividend yield and share price, Macerich stock now offers an annual yield of 11.3%.
And don't think for one second that this is some small ticker trading over the counter.
Macerich Co is listed on the New York Stock Exchange and is also a member of the S&P 500 index.
In fact, with a portfolio of 47 malls totaling 51 million square feet, Macerich is one of the bigger players in the real estate business.
The big question now, of course, is whether income investors should consider this beaten-down high-yielder. So let's dig a little deeper into the company's business.
Macerich Co
Macerich is a mall REIT. And in this day and age, that may not be a good thing in the eyes of many investors.
You see, with the convenience of online shopping, people don't need to visit physical stores as often as before. As e-commerce has prospered more and more, many brick-and-mortar retailers have seen their business deteriorating.
If you've been following the news, you'd likely have seen plenty of store closure announcements. Some retailers have even filed for bankruptcy.
And that, my dear reader, is why MAC stock hasn't been a hot commodity. Because the company owns a substantial portfolio of retail properties, investors are concerned that its business would also deteriorate if the retail tenants cannot pay their rent.
So, is that a valid concern for Macerich stock? Well, based on the company's latest earnings report, the results seemed to be mixed.
On one hand, Macerich's mall portfolio occupancy stood at 93.8% at the end of September, which was lower than its 95.1% portfolio occupancy achieved a year ago. (Source: "Macerich Announces Quarterly Results," Macerich Co, October 31, 2019.)
On the other hand, the REIT's mall tenant annual sales per square foot were $800.00 for the 12 months ended September 30, 2019. The number represented a 13.2% increase year-over-year.
As a matter of fact, over the past 10 years, Macerich's mall tenant annual sales per square foot went from $407.00 to $800.00, translating to a compound annual growth rate (CAGR) of 6.5%. (Source: "Overview," Macerich Co, September 30, 2019.)
Of course, the No. 1 reason to check out Macerich stock right now is its massive dividend yield. So let's take a look at whether the company can actually afford the payout.
Is the Dividend Safe at Macerich Co?
In 2018, Macerich earned $3.85 per share in funds from operations (FFO), while paying $2.97 per share in dividends. So, the company out-earned its distributions last year. (Source: "Macerich Announces Quarterly Results," Macerich Co, February 7, 2019.)
Management expects Macerich to generate FFO between $3.50 and $3.58 per share in full-year 2019. Meanwhile, the company is paying $3.00 per share in total dividends for the year. Therefore, if the REIT achieves the midpoint of the guidance range, its payout would be covered once again.
What really makes MAC stock worth considering, though, is the company's ability to adapt to a changing retail environment and attract a non-traditional tenant base.
For instance, the company has been reducing its exposure to department stores. At the end of 2012, Macerich had 129 Macy's, Sears, and JCPenney stores in its portfolio. Today, the number is at 72. (Source: Macerich Co, September 30, 2019, op. cit.)
Also, instead of leasing to just traditional retailers, Macerich has been focusing on finding tenants that sell experiences, such as art centers, music venues, spas, and fitness clubs.
Better yet, the company is redeveloping some of its proven trophy assets. In particular, it is turning regional mall assets into mixed-use town centers.
One example of such a project is the "One Westside" shopping center in Los Angeles, a joint venture partnership with Hudson Pacific Properties (NYSE:HPP). Alphabet Inc (NASDAQ:GOOG), aka Google, has signed a 14-year lease to use 548,000 square feet of the property as office space, while the remaining 96,000 square feet will be used for retail and entertainment. The center is expected to open in 2022.
The best part is, Macerich is a company that's willing to return cash to investors through dividends. We know that the downturn in the retail industry has been going on for a while. Yet, from 2014 to 2018, the company's annual per-share payout has increased by 18.3%. (Source: "Dividends," Macerich Co, last accessed December 4, 2019.)
When asked about Macerich's dividend policy in the company's latest earnings conference call, chief executive officer Tom O'Hern said, "We just declared a dividend of $0.75 a share a quarter and our board is very comfortable with that dividend level. So as I said in last call, I mentioned here, we have no intention of cutting the dividend." (Source: "Macerich Co. (MAC) CEO Tom O'Hern on Q3 2019 Results – Earnings Call Transcript," Seeking Alpha, October 31, 2019.)
Put it all together and you'll see that, in spite of being out of favor, Macerich stock could be an opportunity for yield-seeking investors.