MA Stock: This is Why Mastercard Inc Stock is Up Today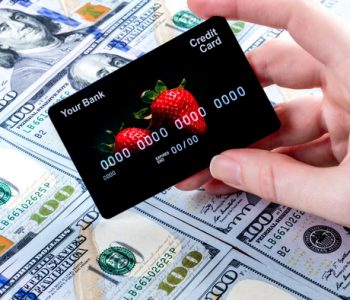 Mastercard Stock Climbs in After-Hours Trading
Mastercard Inc (NYSE:MA) stock might not be known as a staple for dividend investors, but over the years, the company has been consistently raising its payout. The latest dividend hike also managed to send Mastercard stock up nearly one percent in after-hours trading on Tuesday.
On Tuesday afternoon, Mastercard Inc announced that its board of directors has approved a quarterly cash dividend of $0.22 per share. This represents a 16% increase from MA stock's current quarterly payout of $0.19 per share. The dividend will be payable on February 9, 2017 to shareholders of record as of January 9. (Source: "Mastercard Board of Directors Announces Increase in Quarterly Dividend and $4 Billion Share Repurchase Program," Mastercard Inc, December 6, 2016.)
With the increase, MA stock will have an annual dividend yield of 0.86%. In the past three years, Mastercard stock's quarterly payout has more than tripled.
Along with the dividend hike, the credit card company also announced a new share repurchase program. The new program authorizes the company to repurchase up to $4.0 billion of its "Class A" common stock.
Mastercard is currently pursuing another $4.0-billion stock buyback program announced last year. It has approximately $1.3 billion remaining under the current program authorization. The new program will become effective once the company completes its current one.
Tuesday's announcement is the latest sign of strength for the credit card company. Mastercard reported earnings in October. In the third quarter of 2016, net revenue increased 14% year-over-year to $2.9 billion. Growth in the top line was driven by increases in processed transactions, cross-border volumes, and gross dollar volume. (Source: "Mastercard Incorporated Reports Third Quarter 2016 Financial Results," Mastercard Inc, October 28, 2016.)
The bottom line improved as well. For the quarter, net income came in at $1.2 billion, an increase of 21% compared to the year-ago period.
Note that despite its frequent dividend hikes, Mastercard stock isn't paying out all that much. Last year, the company paid $0.64 of dividends per share while earning $3.35 per share. This means it was paying out less than 20% of its earnings. This leaves a huge margin for safety, as well as the potential for future dividend hikes.