M Stock: 1 Absurdly Simple Reason to Own Macy's Inc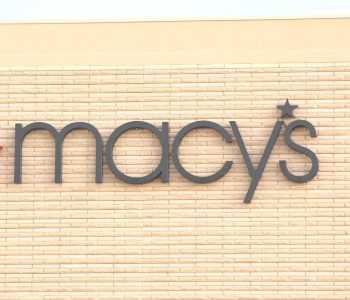 iStock.com/ljhimages
Will Macy's Stock Provide More Than Just Dividends?
Even with its 6.8% dividend yield, Macy's Inc (NYSE:M) stock is having a hard time finding an audience. Over the past 12 months, the stock plunged more than 40%.
The blunt reality is that the retail industry is facing a big problem. When online shopping platforms such as Amazon.com, Inc. (NASDAQ:AMZN) can deliver virtually everything—including groceries—to consumers' doorsteps, why would people bother going to physical stores?
The threat of e-commerce has put many retail stocks deep into the doldrums. It didn't help the case when Macy's reported earnings last month. In the second quarter of 2017, Macy's generated $5.55 billion in net sales, down 5.4% year-over-year. Adjusted earnings came in at $0.48 per share, compared to $0.54 per share in the year-ago period. Comparable store sales, a critical measure of a retailer's performance, declined 2.8% year-over-year. (Source: "Macy's, Inc. Reports Second Quarter Earnings and Reaffirms Full-Year Guidance," Macy's Inc, August 10, 2017.)
So should investors just walk away from Macy's stock? Not really.
You see, despite the fact that business hasn't been going that well for the department store chain, there is an absurdly simple reason why investors should consider Macy's stock: real estate.
Whether you like shopping at Macy's or not, you have to admit that its stores occupy some of the best locations in America. As a matter of fact, the company has stores in 72% of all "Class A" malls in the U.S. Moreover, Macy's stores also tend have the best locations within these high-traffic malls. (Source: "Investor Meeting," Macy's Inc, June 6, 2017.)
The neat thing is, rather than leasing the retail space, Macy's actually owns a lot of the real estate at which its stores are located. And due to the prime locations of these stores, the company essentially has a high-quality retail real estate portfolio.
The question is, how much is that real estate actually worth?
Well, if you ask Starboard Value LP's Jeffery Smith, an activist investor of Macy's stock, the answer would be somewhere around $21.0 billion. (Source: "Unlocking Value at Macy's," Starboard Value LP, January 11, 2016.)
Now, based on Macy's current stock price of $22.17 per share, the company has an enterprise value of $12.3 billion. Enterprise value is a measure of a company's total value and can be considered as the theoretical price if it were to be bought out.
In other words, Macy's real estate assets are worth a lot more than the company's theoretical takeover price.
Of course, this doesn't mean someone will step in and buy the entire company at a large premium. What it means is that if Macy's can unlock the value of its giant real estate portfolio, it could become a catalyst for the beaten-down Macy's stock.
Final Thoughts on Macy's Stock
Unlocking the value of Macy's real estate portfolio may take a while. However, note that investors in Macy's stock are getting paid for holding it. With a quarterly dividend rate of $0.3775 per share, the company has an annual dividend yield of 6.8%. M stock also offers a level of dividend safety due to its conservative payout ratio of 45.2%.
And that, my dear reader, is why investors shouldn't give up on Macy's stock just yet.