This Is Why Las Vegas Sands Stock is Getting Smashed Today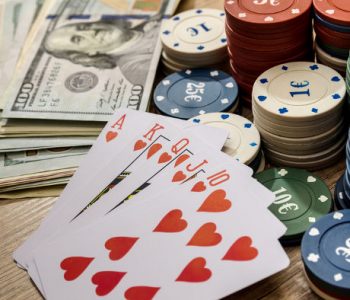 LVS Stock Drops Following China Crackdown

Shares of casino operators like Las Vegas Sands Corp. (NYSE:LVS) have fallen in response to China's attempts to address automatic teller machine (ATM)-based crimes.
The Monetary Authority of Macau has begun what is viewed as a crackdown on attempts by those handling illicit money to avoid Beijing's currency controls. Earlier this year, a 100,000-yuan cap was placed on withdrawals from China UnionPay machines following the discovery that in one month, as much as 10 billion patacas (US$1.3 billion) in UnionPay ATM withdrawals were made. (Source: "Beijing takes aim at Macau gaming industry to cut currency flight," South China Morning Post, December 9, 2016.)
Now, Beijing is cutting the amount of money account holders of China UnionPay can withdraw from Macau casino ATMs in half. The limit imposed by the Monetary Authority of Macau will take effect on Saturday, December 10, cutting the withdrawal limit to 5,000 patacas ($US650.00) from the previous 10,000 patacas (US$1,300.00).
"What has happened is that individuals are turning up at ATM machines with stacks of cards from individual account holders and are withdrawing 10,000 a time." a Macau industry insider explained. "The authorities have decided it is time to act and Beijing is backing the move.'' (Source: Ibid.)
Based on the stock market's reaction, Las Vegas Sands could be taking this change on the chin. Shares of LVS stock dropped to $54.96, a decrease of $10.27 per share, or 12.3%. Rivals Wynn Resorts, Limited (NASDAQ:WYNN) and Melco Crown Entertainment Limited (ADR) (NASDAQ:MPEL) dropped 10.6% and 13.5%, respectively. (Sources: "Wynn Resorts Ltd.," MarketWatch, last accessed December 8, 2016; "Melco Crown Entertainment Ltd. ADR," MarketWatch, last accessed December 8, 2016.)
Sponsored Advertising Content: Insurance Return Checks: Your Second Source of Income
This isn't the first hit that U.S. casino operators have taken in China. Billions of dollars have been invested into Chinese casinos to take advantage of the country becoming the world's largest gambling market. However, the industry has been in a slump for two years and counting, as a result of the government's attempts to address corruption.
The news has made for a gamble that Las Vegas stock stands to lose, as the company just opened the $2.9-billion "Parisian Macau" in September. The true extent of the damage, if any, will not be known until January, when the next round of earnings is set to be released.