Lumen Technologies Inc: This 9.7% Yield Is Hard to Ignore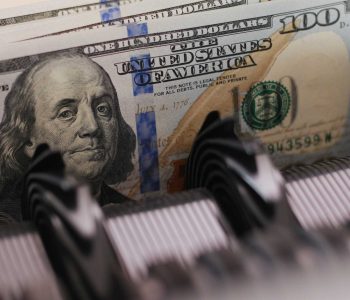 Looking for High-Yield Stocks? This One Could Be Special
Income investors love large-cap stocks because most of them have established market positions. However, because large-cap stocks are so well-known, their shares have already been bid up, meaning they don't offer much in terms of dividend yield.
For instance, if you take a look at the S&P 500 Index—which consists of mostly large-cap stocks—you'd see that the average dividend yield of its components is a measly 1.82%. (Source: "S&P 500 Dividend Yield," multpl.com, last accessed September 21, 2020.)
However, this doesn't mean every S&P 500 company is stingy. Lumen Technologies Inc (NYSE:LUMN), for instance, is an S&P 500 component that yields close to the double-digit mark.
Now, the name Lumen Technologies may not sound familiar. And that's because the company used to go by the name of CenturyLink Inc and traded on the New York Stock Exchange under the ticker "CTL." The company announced the name change on September 14, trading under new ticker "LUMN" since September 18. (Source: "CenturyLink Transforms, Rebrands as Lumen," Lumen Technologies Inc, September 14, 2020.)
Lumen Technologies Inc is a telecommunications company that serves enterprises, small businesses, and consumers. It has 450,000 route miles of fiber and more than 170,000 on-net buildings. With the existing fiber network and Lumen's more than 100 edge data centers, the company can provide latency of 5ms or better for 98% of U.S. demand. (Source: "The Platform for a Digital World," Lumen Technologies Inc, last accessed September 21, 2020.)
Lumen also has a strong international presence, with fiber networks throughout Europe and South America.
If you've been following CenturyLink, you know that the stock has not been a hot commodity in recent years. However, the company's infrastructure assets are actually well-positioned for the future. This is because fiber optics and low latency could provide a foundation for emerging applications like Internet of Things (IoT), smart manufacturing, robotics, and personalized health care.
But, of course, the reason why I'm talking about LUMN stock today is its dividend.
Right now, the company has a quarterly dividend rate of $0.25 per share, which translates to an annual yield of 9.7%.
And that means Lumen Technologies Inc is currently the third highest-yielding stock among all S&P 500 components.
We know that high-yield stocks are not really known for their dividend safety. And, looking back, we see that Lumen (aka CenturyLink) did cut its payout before. So, the big question now is: can investors count on the company's dividends? (Source: "Dividend history," Lumen Technologies Inc, last accessed September 21, 2020.)
Well, CenturyLink reported earnings last month. The report showed that in the second quarter of 2020, the company generated $5.2 billion in revenue, which represented a 3.4% decline year-over-year. (Source: "CenturyLink Reports Second Quarter 2020 Results," CenturyLink Inc, August 5, 2020.)
Net income came in at $0.35 per share in the second quarter, which was unchanged from a year ago. Excluding integration and transformation costs and special items, the company's adjusted earnings came in at $0.42 per share, which marked a sizable improvement from the $0.34 per share earned in the year-ago period.
Note that, whether it's earnings per share or adjusted earnings per share, the amount the company generated in the second quarter of 2020 was in excess of its quarterly dividend rate of $0.25 per share.
When it comes to analyzing dividend safety, it's also important to take a look at free cash flow. In the reporting quarter, CenturyLink's free cash flow, excluding cash integration and transformation costs and special items, totaled $803.0 million. Considering that the company paid around $271.0 million in dividends for the quarter, it had a free cash flow payout ratio of 33.7%.
In the earnings report, the company updated its outlook. In particular, management lowered its interest expense guidance for the year by about $100.0 million. This was due to CenturyLink's deleveraging and refinancing activities as well as a low interest rate environment.
More importantly, the outlook reaffirmed the company's previous dividend guidance of $1.1 billion for the year. Based on Lumen Technologies' number of shares outstanding, this essentially means that management plans to continue paying the $0.25-per-share quarterly dividend.
Bottom Line on Lumen Technologies Inc
Compared to other major players in the telecom business, Lumen Technologies Inc may not stand out.
But if the company can deliver on that outlook and maintain the oversized cash dividend, its 9.7% yield would be very difficult to ignore.