Lument Finance Trust Inc: Little-Known Stock Now Yields 9.8%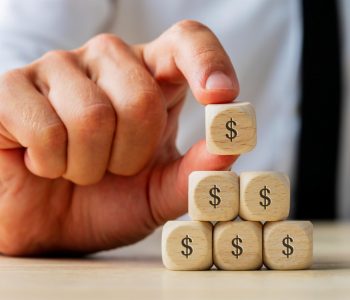 This Dividend Stock Could Be Special
Owning stocks for income seems to be a thing of the past.
As I write this, the average dividend yield of all S&P 500 companies has dropped to 1.5%, which is way below the benchmark index's historical average of 4.3%. (Source: "S&P 500 Dividend Yield," multpl.com, last accessed March 17, 2021.)
Meanwhile, the yield of the 10-year U.S. Treasury note is hovering around 1.6%.
It doesn't help that stocks look very expensive, meaning the margin of safety is quite thin. And we did have a pullback recently, with the Nasdaq Composite falling into correction territory before bouncing back. So if stocks aren't safe and don't even yield as much as government bonds, why bother?
Well, while the average stock yield is low, individual stocks can pay much, much more.
For instance, Lument Finance Trust Inc (NYSE:LFT) recently announced a cash dividend of $0.09 per share for the first quarter of 2021. The dividend will be paid on April 15 to shareholders of record as of March 31. (Source: "Lument Finance Trust Reports 2020 Results and Declares Quarterly Dividend," Lument Finance Trust Inc, March 15, 2021.)
With LFT stock trading at $3.69 per share, the recently declared quarterly dividend translates to an annual yield of 9.8%.
This may be the first time you've heard of Lument Finance stock; it doesn't get much attention from the mainstream financial media.
So, what does the company do?
Lument Finance is a real estate investment trust (REIT) that focuses on commercial real estate debt investments.
Of course, if you follow the markets, you'd know that commercial real estate hasn't been doing that well since the start of the COVID-19 pandemic.
The thing is, even though Lument Finance invests in commercial real estate debt, it has a strong emphasis on the middle-market multifamily sector, which has proven to be a lot more pandemic-proof than many other property types.
As of December 31, 2020, 90% of the company's portfolio was invested in loans backed by multifamily assets. The other 10% of the portfolio consisted of loans backed by retail (six percent), office (three percent), and self-storage (one percent) properties. (Source: "Investor Presentation: March 2021," Lument Finance Trust Inc, last accessed March 17, 2021.)
In other words, the company doesn't own any hospitality assets—which have been hit the hardest by the pandemic—and its exposure to retail and office properties is limited.
This has allowed Lument Finance Trust Inc to survive the pandemic in decent shape. As a matter of fact, the REIT has had zero delinquencies or defaults during the COVID-19 era.
On the dividend front, LFT stock has returned an increasing amount of cash to investors, despite many of its peers doing the opposite. (Source: "Dividends and Splits," Lument Finance Trust Inc, last accessed March 17, 2021.)
In September 2020, Lument Finance announced a 13.3% increase to its quarterly dividend rate from $0.075 per share to $0.085 per share. In December, the REIT increased the quarterly rate by another 5.9% to the current $0.09 per share.
And that's not all: in January 2021, Lument Finance stock paid a one-time special dividend of $0.04 per share.
Looking at Lument Finance's latest earnings report, we see that the company generated distributable earnings of $0.10 per share in the fourth quarter of 2020, which was in excess of its regular dividend payment of $0.09 per share. (Source: Lument Finance Trust Inc, March 15, 2021, op. cit.)
In full-year 2020, the REIT's distributable earnings totaled $0.39 per share. Considering that Lument Finance declared four quarterly regular dividends totaling $0.325 per share for the year, it outearned its payout. In fact, the company managed to cover its distributions in 2020 even after including the one-time $0.04-per-share special dividend.
Bottom Line on Lument Finance Trust
Thanks to the resilience in Lument Finance Trust Inc's business, the company has delivered strong share-price performance. Over the past six months, LFT stock has surged by more than 50%.
Personally, I don't like to go after stocks that just had a huge rally. But with a yield that's close to being in the double-digits, Lument Finance stock still deserves the attention of income investors.