"Ludicrous" Canadian Cell Phone Bills an Opportunity for Dividend Investors?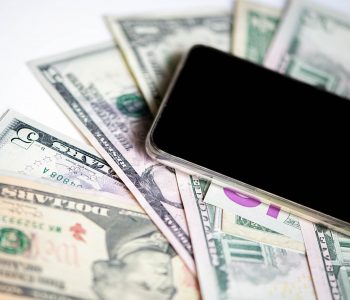 Rogers Communications Stock Could Be a Solid Dividend Play
Americans' cell phone bills have gotten quite expensive over the years, but north of the border, consumers are paying even more.
According to a recent report, Canadians are, on average, paying 20% more than Americans on their cell phone plans. For a 2GB data plan with unlimited talk and text, Canadians pay an average of $74.00 per month, compared to $60.00 in the U.S. For a 5GB data plan, the average Canadian bill is $87.00 per month, compared to $63.00 for Americans. (Source: "Why Are Cell Phone Plans so Expensive in Canada?" Cansumer, March 29, 2021.)
To our Canadian readers, here's an idea: If you can't beat 'em, join 'em.
I'm talking about being a shareholder of Rogers Communications Inc. (NYSE:RCI), a Canadian communications and media company. Rogers is currently the largest wireless provider in Canada and the first carrier in the country to launch 5G. (Source: "Investor Presentation," Rogers Communications Inc., March 4, 2021.)
Because RCI stock pays solid dividends, collecting those dividends could make high cell phone bills more bearable.
As a matter of fact, even U.S. investors might want to take a look at Rogers Communications stock. While Rogers is a Canadian company, RCI stock also trades on the New York Stock Exchange. Therefore, it's very convenient for American investors to get a piece of the action.
Right now, Rogers Communications stock pays quarterly dividends of CA$0.50 per share, which translates to an annual yield of 3.3%.
Sure, there are higher-yielding names in the stock market, but keep in mind that we live in a time when most blue-chip companies don't pay very much. The last time I checked, the average dividend yield of S&P 500 companies was a measly 1.4%. (Source: "S&P 500 Dividend Yield," multpl.com, last accessed May 4, 2021.)
Although no dividend is carved in stone, the payout from RCI stock should be more reliable than most.
You see, similar to the situation in the U.S. telecom industry, there are a limited number of players competing with Rogers Communications Inc. up north. In Canada, the big three telecom giants—Rogers, BCE Inc (NYSE:BCE), and Telus Corporation (NYSE:TU)—control about 90% of the wireless market.
The lack of competition is one of the reasons why cell phone bills are very expensive in the country. And since people can't live without their smartphones these days, cell phone bills would be the last ones they skip in a recession, allowing companies like Rogers to make money through thick and thin.
Indeed, in 2020, which was a very challenging year for numerous industries due to the COVID-19 pandemic, Rogers Communications stock's dividends turned out to be well covered.
For the year, the company earned net income of CA$1.6 billion and free cash flow of CA$2.4 billion. Meanwhile, Rogers declared total dividends of CA$1.0 billion. That resulted in a dividend payout ratio of 63.4% in terms of net income and 42.7% in terms of free cash flow. However you look at it, the company's dividend was safe. (Source: "Rogers Communications Inc. 2020 Annual Report," Rogers Communications Inc., last accessed May 4, 2021.)
According to its latest earnings report, Rogers generated CA$3.5 billion of total revenue in the first quarter of 2021, representing a two-percent increase year-over-year. The company's adjusted earnings came in at CA$0.77 per share, up by eight percent from the CA$0.71 per share it earned in the year-ago period. Its free cash flow for the quarter was CA$394.0 million. (Source: "Rogers Communications Reports First Quarter 2021 Results," Rogers Communications Inc., April 21, 2021.)
The company paid a dividend of $0.50 per share, or $252.0 million in total, in the first quarter of 2021. Whether you prefer to use profit or free cash flow to evaluate a stock's dividend safety, it's easy to see that the dividend from RCI stock was once again well covered.
Another thing worth noting is that, in March, Rogers Communications Inc. announced an agreement to acquire Shaw Communications Inc (NYSE:SJR) for approximately CA$26.0 billion, including the assumption of about CA$6.0 billion of Shaw's debt.
In the wireless business, Shaw Communications is a much smaller player than Rogers, but the deal is still expected to get a lot of regulatory scrutiny. Rogers agreed to buy Shaw at a price of CA$40.50 per Canadian-listed share, but Shaw stock currently trades at CA$35.62 apiece in Canada, not reflecting the full acquisition premium.
That said, if the deal goes through, it will reinforce Rogers' already leading position in the Canadian telecom industry.
Bottom Line on Rogers Communications Inc.
And there you have it. Rogers Communications Inc. is a Canadian company that's listed on both the Toronto Stock Exchange and the New York Stock Exchange.
For investors who want to "get even" with wireless providers' ever-increasing bills, the dividends from Rogers Communications stock could be worth considering.