LTC Properties Inc Pays Monthly Dividend With 5.5% Yield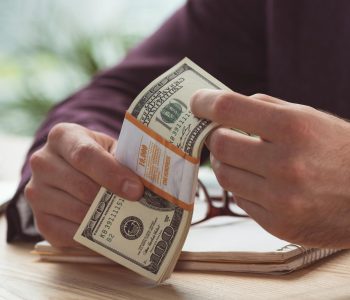 Leading Position in Niche Market Makes LTC Stock's Dividend Safe
Back in the 1980s, my high-school friend's family owned a business that acquired retirement homes and long-term care facilities. The number of facilities they acquired has grown substantially over the years. At the time, my friend told me baby boomers would start to retire in 2011, and that it was going to be a lucrative area to be in. From a 1980s perspective, that was too distant for me to grasp, but having foresight is what you need in order to get a strong foothold in any burgeoning market.
My friend wasn't wrong. It turns out that real estate is one of the best investments out there. And within the world of real estate, investing in senior housing and health-care properties is an even better long-term option.
Why? As predicted, the first wave of baby boomers started to retire in 2011. Today, roughly 10,000 people in the U.S. turn 65 each day. By 2030, all baby boomers will be older than 65. That doesn't mean the number of people retiring is going to start declining. By 2050, the number of Americans retiring each day will hit 12,000. (Source: "Americans Are Retiring at an Increasing Pace," Yahoo! Finance, November 21, 2018.)
One real estate investment trust (REIT) that is already capitalizing on the massive demand for retirement homes is LTC Properties Inc (NYSE:LTC). Since 1992, the REIT has been investing in a diverse portfolio of seniors housing and long-term care facilities across the U.S. (Source: "Home Page," LTC Properties Inc, last accessed February 12, 2021.)
LTC Properties' investments include construction financing, joint ventures, mortgage financing, sale-leasebacks, and structured finance solutions including bridge, mezzanine, preferred equity, and unitranche lending.
The company's $2.0-billion portfolio is made up of 184 properties in 27 states, with 29 operating partners. Of that portfolio, 107 properties are assisted living, 73 are skilled nursing, and four of them fall under the "other" category.
Because of the strong and growing demand for retirement homes and long-term care facilities, LTC Properties has a number of additional properties under development, and the company is always hunting for strategic acquisitions. (Source: "LTC Reports 2020 Third Quarter Results and Discusses Recent Activities," LTC Properties Inc, October 29, 2020.)
In the third quarter of 2020, the REIT invested $6.3 million of preferred equity in an entity that will develop and own a 95-unit assisted living and memory care community in Washington. LTC Properties' investment, which represents 15.5% of the total estimated project cost, earns an initial cash rate of seven percent, increasing to nine percent in year four until the internal rate of return reaches eight percent.
The company also entered a preferred equity agreement with an entity that will develop and own a 267-unit independent and assisted living community in Washington. LTC Properties will invest $13.0 million into that entity, representing 11.6% of the total estimated project cost.
Moreover, the REIT completed the construction of a 90-bed skilled nursing center in Missouri.
LTC Properties Stock Pays 5.5% Dividend Monthly
Despite LTC Properties Inc's aggressive acquisition and growth strategies, it's actually a conservatively leveraged REIT that maintains a comfortable dividend payout. Of note, the cash used to distribute the company's dividend comes from cash flow, not earnings per share (EPS).
For the third quarter, the company reported net income of $12.1 million ($0.31 per diluted share), compared to $27.1 million ($0.68 per diluted share) for the same period of 2019.
LTC Properties Inc's funds from operations (FFO) were $22.8 million ($0.58 per diluted common share), compared to $30.8 million ($0.77 per diluted common share) for the comparable 2019 period.
The REIT's funds available for distribution (FAD) were $28.2 million for the 2020 third quarter, compared to $29.8 million for the 2019 third quarter.
Against the backdrop of the COVID-19 pandemic, LTC Properties maintained fairly comparable FAD, with the decline partially related to lower rents received from its Senior Lifestyle portfolio. Despite previously reported challenges related to its Senior Lifestyle portfolio, the company noted that it has been receiving higher rents in recent months, compared to the second quarter.
Because of its financial strength, the REIT has paid out dividends since 1992. It initially paid out dividends quarterly, but by 2007 it had switched to a monthly payout schedule. (Source: "Dividends," LTC Properties Inc, last accessed February 12, 2021.)
On January 4, the company announced that it had declared a monthly cash dividend for LTC stock of $0.19 per share for the months of January, February, and March.
Trading at $42.03, LTC Properties stock offers an annual dividend of 5.5%, with the aforementioned monthly dividend rate of $0.19.
Again, in the third quarter, LTC Properties had FAD of $28.2 million and FFO of $0.58 per share, which was more than enough to cover its payout.
And, save for the odd year, the company has a long history of raising its dividend.
The Bottom Line on LTC Properties Inc
LTC Properties Inc owns more than 180 senior housing and skilled nursing care facilities nationwide.
Thanks to an aging population, the REIT has managed to build and acquire a growing number of facilities, boost its rents, and keep its properties at full capacity. That's good news for income investors who are interested in LTC stock.