LTC Properties Inc: Monthly Dividend Stock with a Generous 6.4% Yield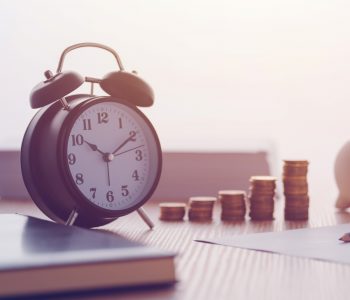 Looking for Monthly Dividends? Read This
In today's market, most dividend stocks follow a quarterly distribution schedule, meaning shareholders have to wait three months between dividend checks. It's not a terribly long wait time, but since most of our bills have to be paid every month, a quarterly distribution policy does cause some inconvenience for investors who are looking to live off that dividend income.
The good news is, there are also monthly dividend stocks trading in the market.
One sector that has produced quite a few monthly dividend payers is real estate: because tenants have to pay rent every month, real estate investment trusts (REITs) have the ability to set up monthly dividend policies.
Better yet, some monthly dividend stocks—such as LTC Properties Inc (NYSE:LTC)—tend to announce multiple monthly payments at once, so investors know how much they'll get paid ahead of time.
On October 1, LTC Properties declared a monthly cash dividend of $0.19 per share for October, November, and December 2020. The $0.19-per-share payment will be made on October 30, November 30, and December 31 to shareholders of record as of October 22, November 20, and December 23, respectively. (Source: "LTC Declares Its Monthly Common Stock Cash Dividend for the Fourth Quarter Of 2020," LTC Properties Inc, October 1, 2020.)
Trading at $35.77 per share, LTC stock offers an annual dividend yield of 6.4%.
In today's ultra-low-interest-rate environment, a high-yield, monthly dividend stock certainly looks attractive.
The big question now, of course, is whether the company can afford this level of payout. Due to the impact from the COVID-19 pandemic, a lot of high-yield stocks have cut back their dividends this year.
Well, the first thing to note is that the newly declared monthly dividends for LTC stock are the same amount as before. So the company did not reduce the payout.
In fact, even though LTC Properties is one of the higher yielders on the market, it has a pretty solid track record of returning cash to investors: since switching to a monthly distribution schedule in 2005, the company's payout has been either steady or increasing. (Source: "Dividends," LTC Properties Inc, last accessed October 1, 2020.)
Second, the company has a solid business to back its monthly dividend policy. As its name suggests, LTC Properties is in the real estate business. In particular, the REIT focuses on investing in senior housing and health-care properties.
As of June 30, 2020, the company's portfolio consisted of 72 skilled nursing facilities, 107 assisted living properties, one development project, and three land parcels. These properties are diversified across 29 operators in 27 states. (Source: "BMO Real Assets Conference SEPTEMBER 2020," LTC Properties Inc, last accessed October 1, 2020.)
Now, it's no secret that America has an aging population. With 10,000 baby boomers turning 65 every day, the demand for skilled nursing and assisted living facilities could see a substantial increase going forward. And this demographic tailwind could become a catalyst for a REIT that focuses on the long-term care industry.
However, the company's business was not immune to the COVID-19 pandemic.
In the second quarter of 2020, LTC Properties generated funds from operations (FFO) of $12.0 million, or $0.31 per share, which was substantially lower than the $29.7 million, or $0.75 per share, of FFO earned in the year-ago period. (Source: "LTC Reports 2020 Second Quarter Results," LTC Properties Inc, July 30, 2020.)
The bulk of the decline was due to "a non-recurring $17.7 million write-off of straight-line rent receivable and lease incentive balances related to an affiliate of Senior Lifestyle Corporation." Excluding that write-off, the company's FFO would be $0.76 per share, which would cover its second-quarter dividend payments of $0.57 per share with ease.
Commenting on LTC's dividend policy, the company's co-president and chief financial officer, Pam Kessler, said, "Even assuming the decrease in Senior Lifestyle rent, the $7.4 million, if you annualize it, we'll still have a $20 million cushion to our current annualized dividend payout ratio, we're comfortable with that. We don't feel the need to make any adjustments." (Source: "LTC Properties, Inc. Second Quarter 2020 Analyst and Investor Conference Call," LTC Properties Inc, July 31, 2020.)
Bottom Line on LTC Properties Inc
And there you have it. Going forward, the pandemic could still be a source of uncertainty for this REIT. But if the company can maintain its monthly dividends as management is determined to do, LTC stock could be an opportunity for income investors.