LTC Properties: 1 Top Monthly Dividend Stock for 2017 and Beyond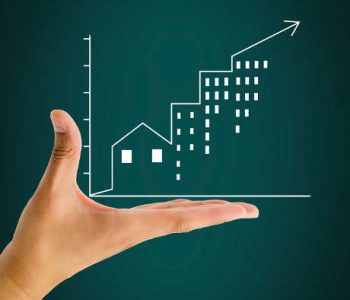 Collect Reliable Dividends from This Monthly Dividend Stock
Monthly dividend stocks can be a great fit for an income portfolio. Among the hundreds of monthly dividend stocks trading in the U.S. stock market, one company stands out. It has a 5.05% annual dividend yield and, over the past 10 years, it has produced a total return of 190.88%.
I'm looking at LTC Properties Inc (NYSE:LTC) stock, a real estate investment trust (REIT) headquartered in Westlake Village, California.
Of course, if you look around, you'll find stocks with higher yields than the 5.05% offered by LTC Properties. But when it comes to the reliability of their payouts, few companies can match that of LTC stock.
You see, LTC is a healthcare REIT. Its portfolio consists of more than 200 assisted living, memory care, post-acute/skilled nursing, and range-of-care properties in 30 states. There are many different types of REITs on the market but, in my opinion, healthcare REITs are the best for an income portfolio.
The reason is that the economy moves in cycles. As much as we hope that everything is going to go well from now on, our economy will still experience downturns in the future. As a dividend investor, it is of the utmost importance to make sure that the companies in your dividend portfolio can keep paying you, even when times are tough.
That's what makes healthcare REITs stand out. Office REITs, industrial REITs, and retail REITs could all be affected when businesses are not doing well in a recession. But the demand for healthcare is relatively inelastic to the overall economic environment. That's why they are known for providing recession-proof income.
LTC has done a terrific job when it comes to that. The company switched from quarterly dividends to monthly dividends in 2005. Since then, its monthly dividend rate has increased by 73%. Even during the Great Recession, which many consider to be the biggest economic downturn since the Great Depression, LTC stock did not reduce its payout. (Source: "Dividends," LTC Properties Inc, last accessed December 2, 2016.)
The company's business is also well diversified. LTC's portfolio provides a balanced revenue stream from private pay sources and government reimbursement. It works with both regional and national operators. Right now, the company's top three operators represent less than 32% of its annualized revenue.
Solid Growth in Financials
REITs are not known as fast-growing businesses, but LTC is a nice exception. In the third quarter of 2016, the company's funds from operations (FFO) increased 13.9% year-over-year to $29.7 million. Net income came in at $22.3 million, a 19.3% improvement from the year-ago period. (Source: "LTC Reports 2016 Third Quarter Results and Announces New Investments," LTC Properties Inc, November 2, 2016.)
LTC also has several projects that could drive future growth for the company. It recently purchased a parcel of land and improvements in Kentucky for $5.4 million and entered into a development commitment to construct a 143-bed skilled nursing center. The company also recently completed construction of a 66-unit memory care community in California, a 66-unit memory care community in Illinois, and an 89-unit combination assisted living and memory care community in South Carolina.
The Bottom Line On This Top Monthly Dividend Stock
Don't forget, to qualify as a REIT, a company is required by law to distribute at least 90% of its taxable income to shareholders annually in the form of dividends. This makes it difficult for companies to raise their dividends because their payout ratios were already high to start with.
But LTC stock managed to keep raising its monthly dividends despite being a REIT. With a diversified portfolio in a recession-proof industry, this monthly dividend stock is worth checking out for every income investor.