LOW Stock: This Dividend King Raised Payout by 156% in the Last Five Years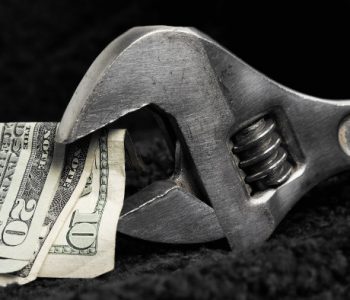 iStock.com/skhoward
Top Dividend Growth Stock to Consider
If you've been following the stock market, you would know that investors aren't exactly enthusiastic about the retail sector right now. Due to the rise of the e-commerce industry, many brick-and-mortar retailers have reported substantial declines in sales and profits.
However, that doesn't mean you should ignore the sector completely. Lowe's Companies, Inc. (NYSE:LOW), for instance, has been delivering consistent returns to its shareholders.
Headquartered in Mooresville, North Carolina, Lowe's operates a chain of retail home improvement and appliance stores. Right now, the company has more than 2,370 stores spread across the U.S., Canada, and Mexico, serving over 17 million customers every week.
Other than being a well-known name for consumers, Lowe's also stands out as a dividend-paying company. The company has not only been paying uninterrupted dividends but has also raised its payout in each of the last 55 years. (Source: "Dividend History," Lowe's Companies, Inc., last accessed January 2, 2018.)
Also Read:
1 Top Dividend Stock for Next 10 Years
That makes LOW stock a "dividend king," which is a title reserved for companies with at least 50 years of consecutive annual dividend increases. Out of the thousands of stocks trading on U.S. stock exchanges, there are just 23 dividend kings.
Now, being a dividend king represents what the company has achieved in the past. But since the retail industry is experiencing a major downturn right now, why should investors consider this decades-old brick-and-mortar retailer? Well, because despite having a deeply entrenched position in what has become a mature industry, Lowe's business is still growing.
In the third quarter of Lowe's fiscal year 2017, which ended on November 3, 2017, the company's sales grew 6.5% year-over-year to $16.8 billion. Comparable sales, a critical measure of a retailer's performance, rose 5.7%. This was driven a 4.8% increase in the average ticket and a 0.9% increase in the number of transactions. (Source: "Lowe's Reports Third Quarter Sales and Earnings Results," Lowe's Companies, Inc., November 21, 2017.)
The bottom line improved as well. For the quarter, Lowe's adjusted diluted earnings came in at $3.64 per share, representing a 16.7% increase from the $3.12 per share earned in the year-ago period.
For the entire fiscal year, which will end on February 2, 2018, the company expects total sales to grow by five percent, with the operating margin expanding by 80 to 100 basis points.
In other words, rather than being negatively impacted by the downturn in the retail industry, Lowe's is actually firing on all cylinders.
Best of all, despite raising its payout every year for more than half a century, the momentum is still going strong. Consider this: in the beginning of 2013, LOW stock was paying quarterly dividends of $0.16 per share. Today, the company's quarterly dividend rate stands at $0.41 per share. That's an increase of 156% or a compound annual growth rate (CAGR) of 21%.
And based on the company's current financials, there's plenty of room to further increase its payout. In the first nine months of Lowe's fiscal year 2017, the company generated $3.42 of diluted earnings per share while declaring $1.17 of dividends per share. That translates to a payout ratio of just 34%.
Trading at $91.72 apiece, LOW stock has an annual yield of 1.8%. While there are plenty of higher yielding names in today's market, the company's growing business and low payout ratio mean the best could be yet to come.