Monthly Dividend Stocks: Realty Income Corp Is Ranked No.1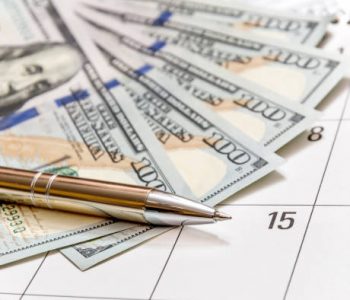 iStock.com/LIgorko
This Could Be the Best Monthly Dividend Stock
To income investors, few things are better than a stable stream of monthly dividends. And over the years, there has been an increasing number of companies who follow monthly distribution schedules. But if I could own just one monthly dividend stock, it would have to be Realty Income Corp (NYSE:O).
Here's why.
In my opinion, a regular dividend policy represents the most direct way for a company to return cash to investors. But not every company is willing to adopt one. For instance, some companies may decide to reinvest their cash, while others prefer to use stock buybacks for shareholder returns.
Realty Income, on the other hand, has been very clear with what it wants to do since day one. When the company was founded in 1969, it had a clear objective of providing investors with monthly dividends that increase over time.
And boy, did the company achieve that objective.
Realty Income Corp: Delivering Steadily Increasing Dividends
Since Realty Income's founding in 1969, the company has never missed a single monthly dividend payment. That's 576 consecutive monthly dividends paid! (Source: "Dividend Payment Information," Realty Income Corp, last accessed August 2, 2018.)
Just think about that for a second. Over this period, our economy had plenty of ups and downs. Yet, every month, investors of Realty Income have received a dividend check in the mail like clockwork.
And in 1994, the company decided to go public. But it did not forget its initial purpose. As a matter of fact, since Realty Income's initial public offering, it has announced 97 dividend hikes, with the last 83 of them being consecutive quarterly increases.
In other words, for over 20 years, shareholders of O stock not only received a check in the mail every month, but also a pay raise every three months.
When it comes to paying monthly dividends, track records don't get better than this.
Growing Financials
Of course, those things happened in the past, and stock market investors are forward-looking. Does Realty Income still deserve to be the No. 1 monthly dividend stock for income investors?
In my opinion, the answer is yes.
You see, real estate is not really known as a growth industry. But Realty Income has found ways to consistently improve its financials.
For instance, the company reported earnings last week. In the second quarter of 2018, Realty Income generated $328.9 million of revenue, marking a 9.6% increase year-over-year. Net income came in at $96.4 million for the quarter, up 18.9% from a year ago. (Source: "Realty Income Announces Operating Results for Second Quarter and First Six Months of 2018," Realty Income Corp, August 1, 2018.)
As a real estate investment trust (REIT), Realty Income also reports funds from operations. This metric is of utmost importance because it can tell investors whether a REIT generated enough cash to meet its dividend obligations.
In the second quarter of 2018, Realty Income's adjusted funds from operations totaled $0.80 per share, representing a 5.3% increase from the year-ago period. The amount also easily covered its three monthly dividends totaling $0.659 per share for the quarter.
In fact, dividend safety has always been a strong suit for O stock. Last year, the company generated adjusted funds from operations of $3.06 per share while paying $2.527 of dividends per share. That translated to a safe payout ratio of 82.6%. (Source: "Realty Income Announces Operating Results for Fourth Quarter and 2017," Realty Income Corp, February 21, 2018.)
The Real Reason Behind Realty Income Stock's Rock-Solid Dividends
However, if you know about Realty Income's business, its strong dividend coverage shouldn't come as a surprise. Ultimately, the company is a giant landlord. It owns and operates a portfolio of 5,483 commercial properties located across 49 states and Puerto Rico.
Realty Income boasts a high-quality tenant base. Its portfolio is diversified across 257 commercial tenants coming from 48 different industries. Among its top tenants are well-known names like Walmart Inc (NYSE:WMT), FedEx Corporation (NYSE:FDX), and CVS Health Corp (NYSE:CVS). (Source: "Second Quarter 2018 Institutional Investor Presentation," Realty Income Corp, last accessed August 2, 2018.)
And because these tenants pay rent on a monthly basis, Realty Income can pass some of its rental income to shareholders through dividends. Thanks to this simple business model, shareholders of O stock have been collecting monthly dividends through thick and thin.
Going forward, the company is well positioned to continue its track record. As of June 30, 2018, Realty Income's portfolio had a 98.7% occupancy rate and a weighted average remaining lease term of 9.3 years.
Realty Income stock currently yields 4.6%. You can find plenty of higher-yielding names on the market. But for investors looking to earn a reliable stream of passive monthly income, O stock deserves to be on the very top of their list.