Lockheed Martin Corporation: Why Is LMT Stock Getting Hammered Today?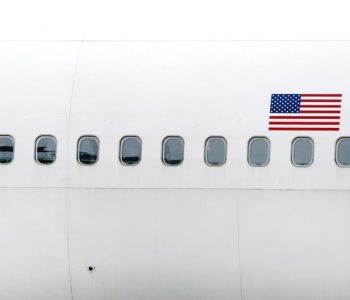 Lockheed Martin Stock Tumbles More Than Two Percent
Lockheed Martin Corporation (NYSE:LMT) stock had a pretty solid run so far this year. But on December 23, Lockheed Martin stock suddenly tumbled two percent. Why? Likely because  President-elect Donald Trump just tweeted about the company.
On Thursday afternoon, Trump tweeted that because of the "tremendous cost of the Lockheed Martin F-35," he has asked Boeing Co (NYSE:BA) to "price-out a comparable F-18 Super Hornet." (Source: Twitter post, Donald J. Trump Twitter account, December 22, 2016, 6:26 p.m.)
LMT stock dropped immediately in after-hours trading on Thursday, and has yet to recoup the loss as of around 10:00 a.m. on Friday morning. Boeing stock, on the other hand, rose by nearly one percent in after-hours trading, but went into the negative territory as well on Friday morning.
In a statement to CNBC, Boeing said, "We have committed to working with the president-elect and his administration to provide the best capability, deliverability and affordability across all Boeing products and services to meet our national security needs." (Source: "Lockheed Martin shares take another tumble after Trump tweet," CNBC, December 23, 2016.)
Lockheed Martin declined to comment to CNBC.
On Wednesday, President-elect Trump had a meeting with Lockheed Martin Chief Executive Officer (CEO) Marillyn Hewson and Boeing CEO Dennis Muilenburg.
"Trying to get the costs down, costs. Primarily the (Lockheed Martin) F-35, we're trying to get the cost down. It's a program that's very, very expensive," Trump told reporters after the meeting. (Source: "Trump extracts pledge from Boeing on Air Force One costs," Reuters, December 22, 2016.)
Note that the "F-35" is the largest program at Lockheed Martin. Last year, it generated 20% of the company's total consolidated net sales of $46.1 billion. The F-35 program also accounted for 59% of net sales in the company's Aeronautics segment. (Source: "Lockheed Martin Corporation 2015 Annual Report," Lockheed Martin Corporation, last accessed December 23, 2016.)
Despite the latest tumble, Lockheed Martin stock is still up more than 15% year-to-date.
At the current price, LMT stock has an annual dividend yield of 2.93%.