Lockheed Martin Corporation: Is It Time to Dump LMT Stock?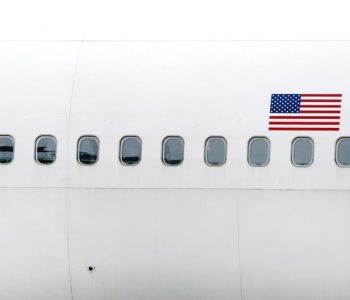 Lockheed Martin Corporation (NYSE:LMT) stock fell about three percent in midday Tuesday trading after the company posted a less-than-stellar full-year outlook.
While the company's fourth-quarter (Q4) numbers managed to top estimates, analysts are growing increasingly nervous about growth going forward, particularly after the stock's solid run in recent weeks. Add growing concerns that the Trump administration will significantly curtail defense spending, and you have a stock with tons of uncertainty surrounding it.
Of course, value investors know that uncertain situations often provide some of the market's juiciest opportunities. On the other hand, they can translate into some of the market's most dangerous. Let's take a closer look at the numbers and try to figure LMT stock out.
Lockheed's Strong Quarter
Lockheed posted adjusted Q4 earnings of $3.25 per share, up significantly from $3.01 a share in the year-ago period and well above the consensus analyst estimate of $3.05. On the top line, revenue increased nearly 20% over the year-ago period to $13.75 billion, also beating the average analyst estimate of $13.03 billion. (Source: "Lockheed Martin Reports Fourth Quarter and Full Year 2016 Results," Lockheed Martin Corporation, January 24, 2017.)
The solid results were fueled by better-than-expected aeronautics and space systems sales, which helped offset a bit of weakness in missiles and fire control.
Unfortunately, that's largely where the good news from the report ends. Lockheed, whose "F-35" combat jets have been criticized by President Donald Trump (on Twitter, of course) due to costs and delays tied to the aircrafts, saying it delivered fewer F-35 jets than expected. And looking forward, Lockheed now expects full-year 2017 earnings per share of $12.25 to $12.55, well below the consensus estimate of $12.88.
Separately, the company also said it expects to report a "material weakness" in internal controls of financial reporting at its Sikorsky helicopters segment, which it was acquired in late 2015.
While it might be difficult to envision a path for LMT stock to outperform in the near-term, there are still plenty of things to love for a longer-term hold. After all, Lockheed remains the largest pure-play defense contractor, which should provide investors some much-needed business performance and stock price stability.
And as far as growth is concerned, Lockheed's Sikorsky acquisition, volume increase of its F-35 program (which management still expects to be significant), and steadily increasing dividends provide plenty of appreciation potential to boot.
The Bottom Line on LMT Stock
Time will tell if the Trump administration is actually serious about curtailing defense spending, and in my opinion, odds are that the concerns are largely overblown. But what we do know for sure is that Lockheed management is steadily driving down the cost of its F-35 jets and, in turn, expanding operating margins, all while lining the pockets of its investors with a solid dividend.
"Our dedicated employees delivered outstanding performance for our customers in 2016, resulting in exceptional financial results," said Lockheed Chairman and Chief Executive Officer Marillyn Hewson. "Looking ahead to 2017, we remain focused on meeting commitments to customers, pursuing new business growth opportunities, investing in innovative solutions to drive affordability and prepare for the future, and returning value to our shareholders." (Source: Ibid.)
With LMT stock now off about 6.5% from its 52-week highs and trading at a dividend yield of 2.9%, the company is certainly worth a closer look.