Lockheed Martin Corporation Earnings: Will LMT Stock Increase Its Dividend?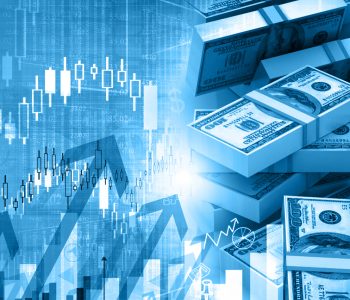 iStock.com/bluebay2014
Lockheed Martin Corporation Returning Cash to Investors
Lockheed Martin Corporation (NYSE:LMT) stock has been one of the top gainers among large-cap companies. From the beginning of 2013 to the end of 2017, the company's shares surged more than 300%.
Most recently though, Lockheed Martin stock seems to have lost some of its momentum. Year-to-date, the stock is actually down 0.6%.
Now, the company is about to report earnings. Let's see what the latest LMT stock news could mean for dividend investors.
With Lockheed Martin shares not being a market favorite in recent months, you might think that Wall Street expectations have toned down a bit. But that's not really the case.
On average, analysts expect the defense contractor to report earnings per share (EPS) of $3.91 in the second quarter of 2018. This would be a 21.1% increase from the $3.23 per share that the company earned in the year-ago period. (Source: "Lockheed Martin Corporation (LMT)," Yahoo! Finance, last accessed July 17, 2018.)
The top-line number is expected to improve as well. The consensus estimate is that Lockheed Martin will generate net sales of $12.7 billion in the second quarter, up 0.4% from a year ago.
Over the past 12 months, the company has beaten Wall Street's EPS estimates in two of the four quarters.
If Lockheed Martin manages to beat Wall Street's high earnings expectations, it would certainly give investors a reason to warm up to the company's stock again. However, there is actually a more surefire way to earn a return from the company—through dividends.
You see, the defense industry isn't really known for producing dividend giants. But over the years, the dividend growth delivered by Lockheed Martin has been nothing short of impressive.
LMT Stock Performance
Consider this: at the beginning of 2013, the company was paying quarterly dividends of $1.15 per share. Today, the amount stands at $2.00 per share. That translates to an increase of 73.9%. (Source: "Dividend Information," Lockheed Martin Corporation, last accessed July 16, 2018.)
As a matter of fact, the company has raised its payout every year since 2002. That's 16 consecutive years of annual dividend increases!
| | |
| --- | --- |
| Estimated Earnings Per Share | $3.91 |
| Change From Year-Ago Earnings Per Share | 21.1% |
| Estimated Revenue | $12.7 Billion |
| Change from Year-Ago Revenue | 0.4% |
| Earnings Beaten in Past Four Quarters | Two |
(Source: Ibid.)
Of course, past performance does not guarantee future results. So the big question, especially during earnings season, is whether Lockheed Martin will increase its dividend again.
Well, dividends come from profits. In order for the company to continue its dividend increase track record, it needs to earn enough profits to cover its payout. So let's take a look at the defense giant's financials.
Will Lockheed Martin Corporation Increase Its Dividend in 2018?
As one of the largest defense contractors in the world, Lockheed Martin operates through four business segments: "Aeronautics," "Missiles and Fire Control," "Rotary and Mission Systems," and "Space." In 2017, the company's total sales grew eight percent from 2016 to a record-high $51.0 billion, with all four operating segments delivering positive sales growth. (Source: "Lockheed Martin Reports Fourth Quarter and Full Year 2017 Results," Lockheed Martin Corporation, January 29, 2018.)
Excluding the impacts from the Tax Cuts and Jobs Act, Lockheed Martin's adjusted EPS came in at $13.33 in 2017, a 7.7% increase from a year ago.
Now, considering that the company declared and paid total dividends of $7.46 per share last year, it achieved a payout ratio of 56%.
As income investors, we know that such a conservative payout ratio not only leaves a wide margin of safety, but creates the possibility of future dividend increases.
The best part is, 2018 could be an even better year for this Bethesda, Maryland-based defense contractor. At the company's latest earnings conference call, management raised their sales guidance from a range of $50.0—$51.5 billion to $50.4—$51.9 billion. (Source: "Lockheed Martin Corporation 1st Quarter 2018 Earnings Results Conference Call," Lockheed Martin Corporation, April 24, 2018.)
At the same time, management also increased their full-year earnings guidance to between $15.80 per share and $16.10 per share. If Lockheed Martin achieves the midpoint of the guidance range and earns $15.95 per share this year, its expected annual dividend payment of $8.00 per share would allow it to have a payout ratio of just over 50%.
So again, the dividend would look more than safe. And with such an impressive dividend growth history, I bet that management will want to continue that track record.
Bottom Line on LMT Stock Dividend
A dividend increase at Lockheed Martin Corporation should be in the works in 2018.
At the end of the day, keep in mind that the Lockheed Martin board of directors usually reviews the company's dividend policy in September. So, even though the defense contractor has plenty of resources to further increase its payout, investors will likely have to wait until later this year for the actual dividend hike announcement.