Lockheed Martin Corporation: Own a Defense Contractor for Dividends?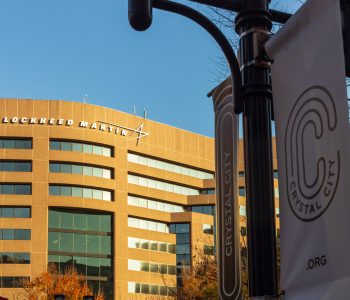 iStock.com/josephgruber
Why LMT Stock Deserves Income Investors' Attention
It's no secret that defense contractors have been doing quite well for themselves. And investors want a piece of the action. Thanks to increased investor enthusiasm toward the industry, quite a few aerospace and defense companies saw their share prices make big upside moves over the last several years.
Lockheed Martin Corporation (NYSE:LMT) was one of them. Over the past five years, LMT stock has more than doubled and now commands over $95.0 billion in market capitalization.
Due to the inverse relationship between a company's dividend yield and share price, a soaring stock price means the yield would drop by the same proportion at a given cash payout. That's why I don't usually write about dividend stocks whose shares have just shot through the roof. Most times, there is simply not enough yield for these soaring stocks to deserve income investors' attention.
And that's where LMT stock stands out. While Lockheed Martin enjoyed its skyrocketing share price, it didn't forget about its dividend investors. In particular, the company has raised its dividend every year since 2003. In just the last five years alone, its quarterly dividend rate has gone from $1.50 per share to $2.20 per share, marking an increase of 46.7%. (Source: "Dividend History," Lockheed Martin Corporation, last accessed April 30, 2019.)
Thanks to these sizable dividend increases, Lockheed Martin Corporation can still offer a decent yield to dividend investors even after the stock's massive rally. Trading around $333.00 per share at the time of this writing, LMT stock has an annual yield of 2.6%.
Lockheed Martin Corporation: A Solid Dividend Growth Stock
The best part is, given what the company has been doing lately, investors purchasing Lockheed Martin stock today have a good chance of collecting much higher yield on cost in the years ahead.
You see, despite rewarding shareholders with sizable dividend hikes over the years, Lockheed Martin Corporation wasn't really paying out all that much. Last year, the company generated a net income of $17.59 per share while declaring and paying four quarterly dividends totaling $8.20 per share. The payout ratio was 46.6%. (Source: "Lockheed Martin Reports Fourth Quarter and Full Year 2018 Results," Lockheed Martin Corporation, January 29, 2019.)
In the first quarter of 2019, Lockheed Martin's net income came in at $1.7 billion, or $5.99 per share. Given the company's quarterly dividend rate of $2.20 per share, it had a payout ratio of 36.7%. (Source: "Lockheed Martin Reports First Quarter 2019 Results," Lockheed Martin Corporation, April 23, 2019.)
As a rule of thumb, I prefer to see companies paying out less than 75% of their profits so that, even if business slows down, there's still a good chance for them to make enough money to cover their dividends. Looking at LMT stock's payout ratios, it's easy to see that the company not only has a safe dividend policy, but also has plenty of room for management to further increase that payout.
And if you are wondering whether earnings per share is the best metric to use in analyzing dividend safety, rest assured that Lockheed Martin Corporation's dividend policy looks solid on the cash flow front as well.
In the first quarter of 2019, the company generated almost $1.7 billion in cash from operations. After subtracting $284.0 million in capital expenditures, that leaves LMT with almost $1.4 billion in free cash flow. (Source: "Lockheed Martin Corporation 1st Quarter 2019 Earnings Results Conference Call," Lockheed Martin Corporation, April 23, 2019.)
Considering that Lockheed Martin's dividend payments amounted to $638.0 million for the quarter, it had a free cash flow payout ratio of just 46.3%—not a high number by any means.
Firing on All Cylinders
Of course, there is a limit to how much a company can raise its dividend just by increasing the payout ratio. But here's the thing: Lockheed Martin Corporation is not standing still. As a matter of fact, its business is absolutely firing on all cylinders.
The Bethesda, Maryland-based defense contractor operates through four business segments: "Aeronautics," "Missiles and Fire Control," "Rotary and Mission Systems," and "Space." In the first quarter of 2019, net sales rose at all four segments. Together, they helped Lockheed Martin generate $14.3 billion in net sales during the quarter, representing a 23.3% increase year-over-year.
At the same time, three of these four operating segments expanded their operating margin.
Of course, past performance does not guarantee future results. But keep in mind that Lockheed Martin also has a huge order backlog: $52.3 billion in Aeronautics, $23.2 billion in Missiles and Fire Control, $31.3 billion in Rotary and Mission Systems, and $26.6 billion Space as of March 31, 2019. The total backlog of over $133.0 billion was a new record for the company and should allow it to keep generating revenue and profits.
In the past, defense contractors haven't really been the go-to choice for dividend investors. But with a growing business, a conservative payout ratio, and a solid track record of returning cash to investors, LMT stock could be a solid income play.