Lock in a Monthly Income Stream by August 28?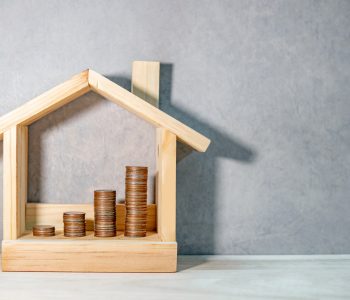 iStock.com/Zephyr18
EPR Properties: Monthly Dividend Stock Now Yields 6%
If you want to earn a passive income stream from the stock market, few companies can do a better job than EPR Properties (NYSE:EPR).
The company not only pays generous dividends with a six-percent yield, but also follows a monthly distribution schedule. That's right; while investors of most dividend stocks have to wait three months for a dividend check, EPR shareholders are getting paid every single month.
Investors who want to tap into EPR stock's passive income stream might want to act quickly. The company will soon mail out another round of dividend checks. To be eligible for that payment, investors would need to take action by the end of August 28.
EPR Properties Is a Unique Real Estate Stock
Headquartered in Kansas City, Missouri, EPR Properties  is a real estate investment trust (REIT) that focuses on three types of property segments: entertainment, recreation, and education.
If you've been following the real estate sector of the stock market, you'll know that most REITs are either highly diversified or highly specialized. The fact that EPR maintains a specialized orientation complemented by diversification across and within segments is the first reason why the company stands out.
As of June 30, EPR's real estate portfolio consisted of 417 locations diversified across more than 250 tenants in 43 states in the U.S. and in Canada. (Source: "Investor Presentation – Q2 2019," EPR Properties, last accessed August 14, 2019.)
In the entertainment segment, the company owns megaplex theaters, entertainment retail centers, and family entertainment centers. In the recreation segment, the company owns golf courses, ski resorts, and other attractions. Meanwhile, EPR's education segment consists of public charter schools, private schools, and early childhood education centers.
A Growing Monthly Dividend Stream
The second reason why EPR stock stands out is its generous dividend policy. The company currently pays monthly dividends of $0.375 per share, which comes out to an annual yield of six percent.
Like I said, for someone who wants to live off passive income from stocks, things don't get much better than a high-yield, monthly dividend payer.
Better yet, the payout has been on the rise. When EPR switched from paying quarterly dividends to monthly dividends in 2013, its total payout was $3.1597 per share for the year. For 2018, EPR stock paid total dividends of $4.32 per share. So in just five years, the company's per-share payout increased by 36.7%. (Source: "Dividends," EPR Properties, last accessed August 14, 2019.)
EPR Maintains Solid Distribution Coverage
The third reason why this real estate stock deserves income investor attention is the company's ability to cover its oversized dividends.
You see, there are dividend stocks with even higher yields than EPR Properties, but not all of them can generate enough resources to cover their payouts, meaning their dividends could be in danger. If you are investing for passive income, it's of utmost importance to make sure the companies in your portfolio do not cut their dividends.
Dividend safety has been a strong suit at EPR. In 2018, the company generated adjusted funds from operations (FFO) of $460.4 million, or $6.10 per diluted share. That represented a 22% increase year-over-year on a per-share basis. And since EPR stock paid total dividends of $4.32 for the year, it had a payout ratio of 70.8%. (Source: "EPR Properties Reports Fourth Quarter and 2018 Year-End Results," EPR Properties, February 25, 2019.)
In the first six months of 2019, EPR's adjusted FFO came in at $207.8 million, or $2.72 per diluted share. Considering that the company paid six monthly dividends totaling $2.25 per share during this period, its payout ratio came out to 82.7%. (Source: "EPR Properties Reports Second Quarter 2019 Results," EPR Properties, July 31, 2019.)
If you've been following this column, you'll know that when it comes to REITs, I prefer to see companies paying out less than 90% of their FFO so there would be a margin of safety. In the case of EPR, the REIT's payout ratio is well within my comfort zone.
Lock in This Monthly Dividend Stream by August 28?
On August 13, EPR Properties declared that its monthly cash dividend will continue to be $0.375 per share. The dividend will be paid on September 16 to shareholders of record as of August 30. The ex-dividend date—the day on which the seller of the stock, rather than the buyer, gets the dividend—is set to be August 29.
Therefore, if an investor wants to collect EPR stock's upcoming dividend, they would need to own the company's shares before August 29; the last day to take action would be August 28.