Lock in a Safe Dividend Yield of 10.3%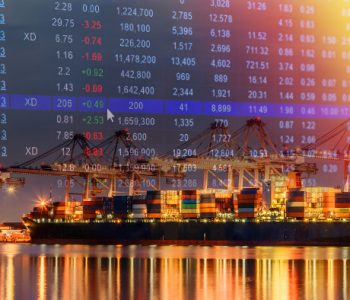 iStock.com/Kanoke_46
A High-Yield Opportunity You Likely Haven't Considered
In today's market, one of the best places to find high-yield stocks is the energy sector.
Of course, I'm not talking about the drillers. Because of the volatility in commodity prices, the exploration and production business can carry a significant amount of risk.
Midstream businesses, on the other hand, could offer much more stability. Over the last several months, one midstream energy partnership has caught my attention: KNOT Offshore Partners LP (NYSE:KNOP).
Formed in 2013, KNOT Offshore Partners was created to operate and acquire shuttle tankers under long-term contracts. These tankers help energy companies transport crude oil and condensates from their offshore oil fields to onshore terminals and refineries.
Also Read:
3 Top High Dividend Yield Growth Stocks for the Next Decade
Operating oil tankers may not be the most exciting business, but note this: since KNOP stock's initial public offering in April 2013, the partnership has achieved a fleet utilization rate of 99.6%. Thanks to the stability in KNOP's business, the partnership can have a generous distribution policy.
Today, KNOT Offshore Partners pays quarterly distributions of $0.52 per unit, which gives KNOP stock a staggering annual yield of 10.3%.
Now, I know what you are thinking: "In a market where most companies pay less than four percent, a double-digit yield could simply be a sign of trouble." However, that's not really the case for this high-yield stock.
Just take a look at the partnership's financials and you'll see what I mean. In the third quarter of 2017, the partnership grew its total revenue by seven percent sequentially to a new all-time high of $58.2 million. The bottom line was even more impressive; KNOP's net income came in at $21.1 million for the third quarter, up 25% from the $16.9 million earned in the second quarter. (Source: "KNOT Offshore Partners LP Earnings Release – Interim Results For The Period Ended September 30, 2017," KNOT Offshore Partners LP, November 3, 2017.)
At the same time, KNOP also generated a highest-ever quarterly distributable cash flow of $24.0 million. This allows the partnership to achieve its highest ever distribution coverage ratio of 1.46 times, leaving a wide margin of safety.
Here's the best part: despite the massive downturn in oil prices over the last several years, KNOP stock managed to raise its payout to dividend investors. From its initial quarterly distribution rate of $0.3750 per unit (its first actual payment was a prorated amount of $0.3173 per unit), to today's $0.520 per unit, KNOT Offshore Partners' payout has grown by 39%. (Source: "Dividend Policy and History," KNOT Offshore Partners LP, last accessed February 12, 2017.)
With a stable business and a safe yield of 10.3%, KNOP stock deserves the attention of income investors.